[wpdreams_rpp id=0]
Happy Saturday friends. Hope everyone is doing great. You know what happens on Saturday's…it's time for a new Free Digital Paper Pack and this time it is a Free Bold Polka Dot and Bold Stripe Digital Scrapbooking paper pack that comes in 10 colors! The Bold Stripes  Dpack you will find right here at FPTFY  and for the Bold Polka dot Set…just click over to my place and get your download. This is such a versatile set…you can use all year round! So cute for any craft ..invitations …scrapbooking and so MUCH MORE!. These FUN and Bold Polka Dots and Stripes will add tons of PIZZAZ to any project you decide to create! Now here is your Free Bold Polka Dot and Stripe Digital Scrapbooking Paper Pack …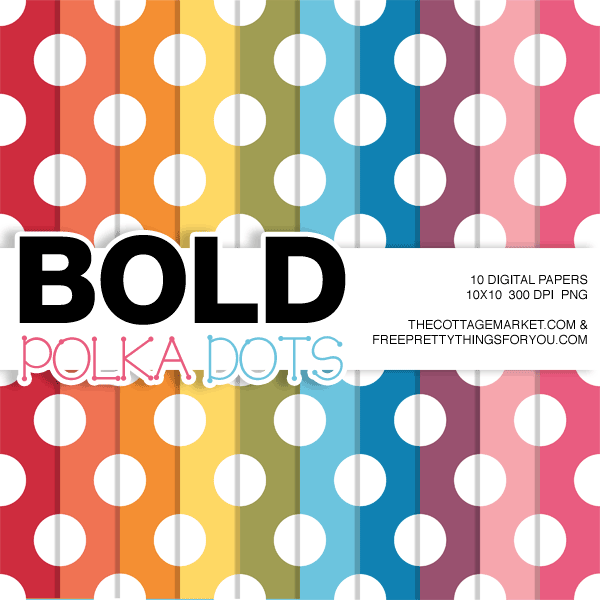 Don't you just love this collection of Bold Polka Dots in these fun colors! You can hop to my place to snatch them up!
Now you can directly get your Bold Stripe set HERE!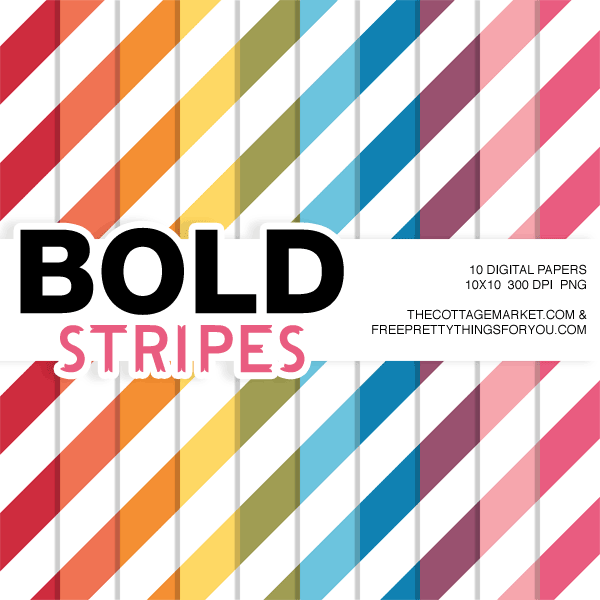 Don't forget to check out our other digital paper packs…we are going to continue to help you grow your collection and we will see you back here next Saturday for more Digital Paper Pack FUN!
You can use these pretties for anything you would like…the only thing we ask is not to sell them as a digital pack…we are giving them to everyone so we don't want anyone to have to pay for them : ) They are fabulous for scrapbooking, card making, paper crafting, web designs, creating banners, crafts. invitations and about a million other things! As long as you keep loving them…they will keep coming…so check back each week for you new pack! Collect them all. Enjoy your Free Gingham Digital Scrapbooking Paper Packs!!!
Make sure you get both sets!!!! Create and Enjoy!
(((((HUGS)))))