If I could be a flower, I would be a Light Pink Peony
just like the ones on this Freebie Frame!
Use it for Lovely announcement or even a beautiful Blog Banner!
If you don't have an editing program like photoshop you could add
What Kind of Flower would you be?
click here to Download original JPG File
click here to Download original PNG file
Original Image provided by the Lovely Jody From Home and Heart!
This is NOT a printable
———————————————————————————–
And Now Link up all your pretty Projects, Shops, Yummy Recipes so we could all take a looksy!
Whatever You Want Wednesday??
Exactly what it says!!
link up Whatever you want to share with us!
RULES:
*If your going to add anything please follow all 3 simple rules*
1.
Link any
Crafts, DIY projects, Your Etsy Store, Web store, Blog,
Recipes,Giveaways
anything you Made or Own!
2.the only thing is it HAS to be Family Friendly.. no naughty stuff :)
3.
Then link up one of my buttons to your side bar or post!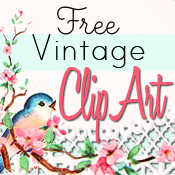 ——————————————–
———————————————-
Be ye therefore followers of God, as dear children;
And walk in love,
as Christ also hath loved us, and hath given himself for us an offering and a sacrifice to God for a sweetsmelling savour.
Ephesians 5:1-2