click here to get vintage baby tag
What is
Whatever You Want Wednesday??
Exactly what it says!!
link up Whatever you want to share with us!
RULES:
*If your going to add anything please follow all 3 simple rules*
1.
Link any
Crafts, DIY projects, Your Etsy Store, Web store, Blog,
Recipes,Giveaways
anything you Made or Own!
2.the only thing is it HAS to be Family Friendly.. no naughty stuff :)
3.
Then link up one of my buttons to your side bar or post!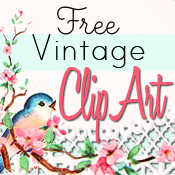 ——————————————
We love our awesome Friends!
————————————————-
For the LORD God is a sun and shield: the LORD will give grace and glory: no good thing will he withhold from them that walk uprightly.
Psalm 84:11