As some of you already heard the Awesome news of me being
the newest
:D
I've been keeping this little secret for a few months now and been dying to share it with you all!!
I feel so blessed and I wanted to thank You all for being So wonderful and sweet to me! Especially Megan for giving me such an Amazing opportunity!!
I'll Be doing a weekly Freebie over at Shabby Blogs every week,
this being the first collection!
High Quality Business/Blog Cards for you to use!!
They can also be used on blog post if re-sized.
To DL them all Click HERE! 
Also, I wanted to say a Big Hello to all our new Friends! 
Its an honor to have you!
Would Love for you party with me!
What is
Whatever You Want Wednesday??
Exactly what it says!! 
Link up Whatever you want to share with us! 
RULES:
*If your going to add anything please follow all 3 simple rules*
1.
Link any 
Crafts, DIY projects, Your Etsy Store, Web store, Blog,
Recipes,Giveaways
anything you Made or Own!
2.the only thing is it HAS to be Family Friendly. 
3.
Then link up one of my buttons to your side bar or post on your blog!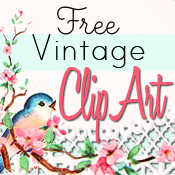 ———————————————-
Blessed is the man that endureth temptation: for when he is tried, he shall receive the crown of life, which the Lord hath promised to them that love him.
James 1:12