Total Blog Dream Come True!!
I was So thrilled when Jen asked me, I really couldn't believe it!
What do you think of the  Summer Collection I made?
I just love that little Baby Vintage Beach bunny!
You could DL it  HERE!
Have fun using them!! :)
And Now, For Our Regular Scheduled Program
WYWW!!
Whatever You Want Wednesday??
Exactly what it says!! 
Link up Whatever you want to share with us!  
RULES:
*If your going to add anything please follow all 3 simple rules* 
1.
Link any 
Crafts, DIY projects, Your Etsy Store, Web store, Blog,
Recipes,Giveaways
anything you Made or Own!
2.the only thing is it HAS to be Family Friendly. 
3.
Then link up one of my buttons to your side bar or post on your blog!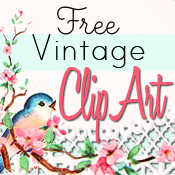 _________________________________________________

——————————————————————–
The LORD bless thee, and keep thee:
The LORD make his face shine upon thee, and be gracious unto thee:
The LORD lift up his countenance upon thee, and give thee peace.
Numbers 6:24- 26