Sorry I missed this yesterday!!
My allergies started acting up, so I took some pills and knocked out cold!
Totally forgot!
Cant wait to see what you gals link up this week :)
xo!
Whatever You Want Wednesday??
Exactly what it says!! 
Link up Whatever you want to share with us!  
RULES:

 
*If your going to add anything please follow all 3 simple rules*
1.
Link any 
Crafts, DIY projects, Your Etsy Store, Web store, Blog,
Recipes,Giveaways
anything you Made or Own!
2.the only thing is it HAS to be Family Friendly. 
3.
Then link up one of my buttons to your side bar or post on your blog!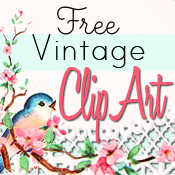 __________________________________________
For the mountains shall depart, and the hills be removed; but my kindness shall not depart from thee, neither shall the covenant of my peace be removed, saith the LORD that hath mercy on thee.
Isaiah 54:10