Hi Everyone!
I
am so HAPPY to be here today with you sharing one of my projects that I did
using one of Keren's many Adorable Freebies that she so Sweetly provides for ALL of us..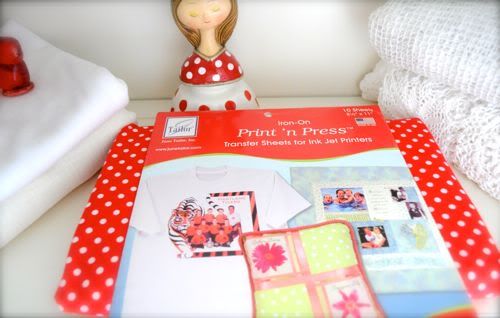 I have had this ADORABLE red polka dot flannel material for some time now…
And new that I wanted to use it to make some Cozy Pajamas Bloomers
 But just wasn't sure what I was going to top it with…
I had seen this Adorable image that Keren had on her
Blog
And I knew that this was it…
This was going to be used for the Pajama Top…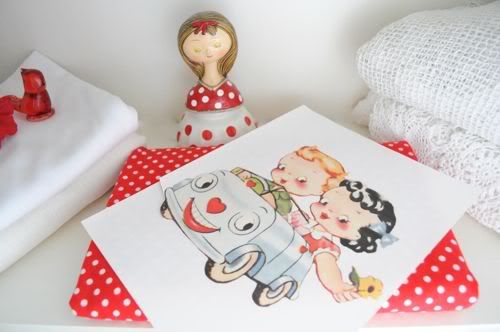 I used the Printer Press Transfer Paper…
Following the instructions..
( be sure to Invert/Flip your image )
Click
HERE
to DL original image
I then cut the Image out as close as I could..
So that I would have as little of the Clear transfer paper on my shirt
Isn't it just so ADORABLE!!!
After trimming my image I centered it on my shirt face down…
And with a HOT iron I pressed the image onto my shirt…
Being sure that I covered the whole image evenly with Heat
I left my image to COOL… Very important.. If you pull it off before it's cooled you might not get a clean transfer… Leaving ink on the paper.
Once cooled I pulled the paper back…
And then all that was left was to try it on… :)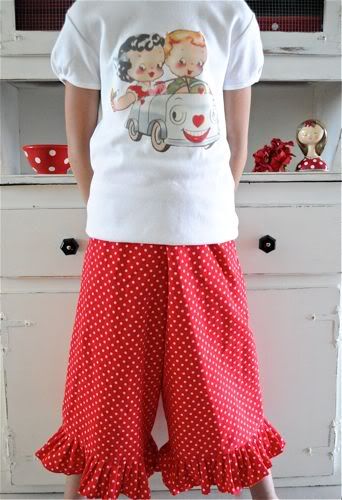 This is such a SWEET image…That Really you don't have to do much to make it CUTE!!!
There is NOTHING better than getting a brand new pair of Pajamas
Especially…
Cute and Cozy one's
Wouldn't you agree…??
But even if you should suffer for what is right, you are blessed. 
"Do not fear what they fear ; do not be frightened.