Here's to ALL you OWL Lovers!!
My Owl Barn
is giving away 45 FREE Gorgeous Owl Images for their Owl Lover 2012 calendar project!  Here are just a Few examples of some of the Freebies!


To view ALL 45 images or to download click Here
There is a Style for everyone! Which one is your Favorite??  The one by Chan Yee Von captured my heart!
And for all my fellow vintage lovers, here is a Vintage Owl Valentine's Day Printable :)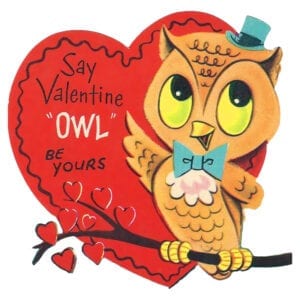 Click Image to Enlarge and Save to computer
Hope you enjoy all these Lovelies
xo,
Keren!!
…………………………………………………………………………………………….
Jesus saith unto him, I am the way, the truth, and the life: no man cometh unto the Father, but by me.
John 14:6