A few weeks back, I was totally stressing over what I was going to get my hubby for fathers day.  Original gifts for him always  rack my brain! Fortunately, about a week ago, I happen stumble upon an awesome little shop called  Setting In Stone.
The owners of the shop are super friendly and very open to custom orders so the possibilities with these rocks are pretty much ENDLESS!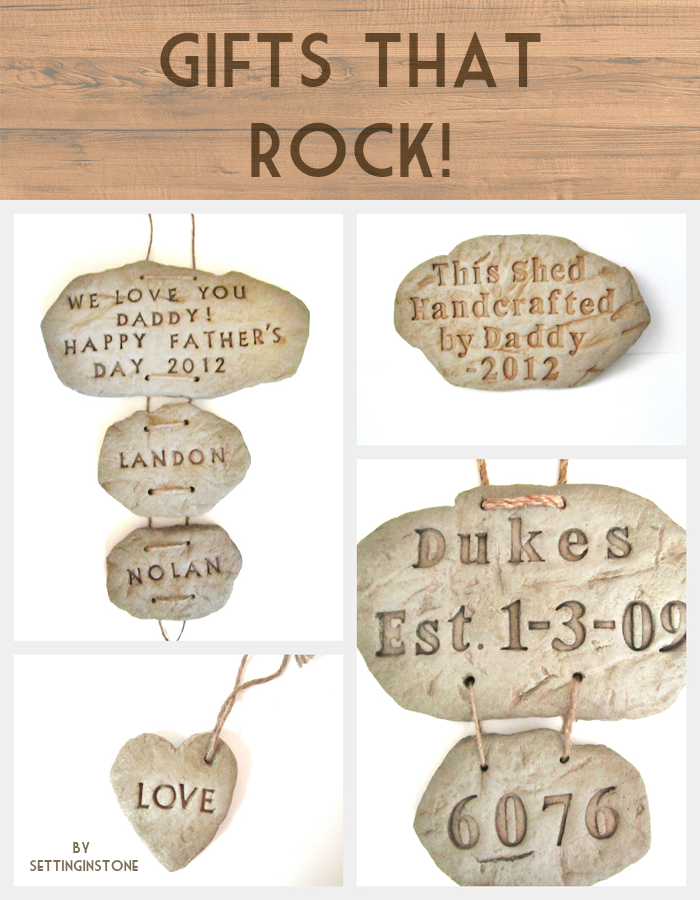 Just think.. what a great housewarming gift, wedding gift,  anniversary gift or even birthday gift this would make!!
Thank you SetttingInStone! I know my hubby will be thrilled when he sees it!
………………………………………………………………………………………………………………………………..
As iron sharpens iron, so a friend sharpens a friend. Proverbs 27:17