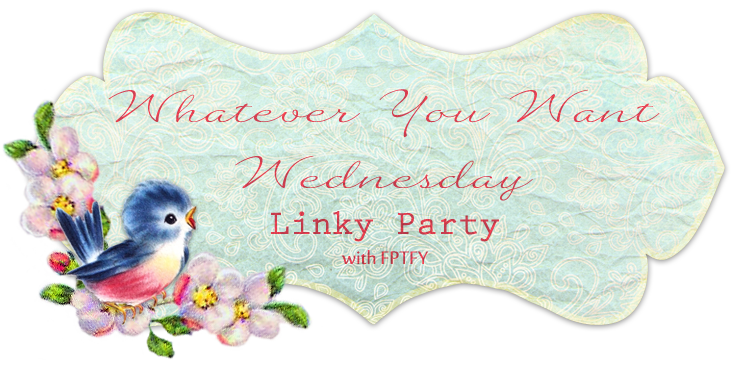 What is
Whatever You Want Wednesday??
Exactly what it says!!
Link up Whatever you want to share with us!
RULES:
1.Link any Crafts, DIY projects, Your Etsy Store, Web store, Blog, Recipes,Giveaways anything you Made or Own!
2. It HAS to be Family Friendly.
3. Link up one of my buttons to your side bar or post on your blog!
4. Have fun!
Please Remember::
If you are linking up Etsy or web stores Please Do NOT link up more than 1 Links PER Store .. For anything else other than Web Stores Please do not link up more that 4 links. Thank you!
Featured DIY Project
Beautiful Embroidery Hoop Doily Clock by Carolina Country Living
Featured Etsy Shop
Gorgeous Revamped Vintage Jewelry by Tied Up Memories
—————————————————————————————
The Lord is merciful and gracious, slow to anger, and plenteous in mercy.
…………………………………………………………………………………………………………..
Give instruction to a wise man, and he will be yet wiser: teach a just man, and he will increase in learning.
Proverbs 9:9