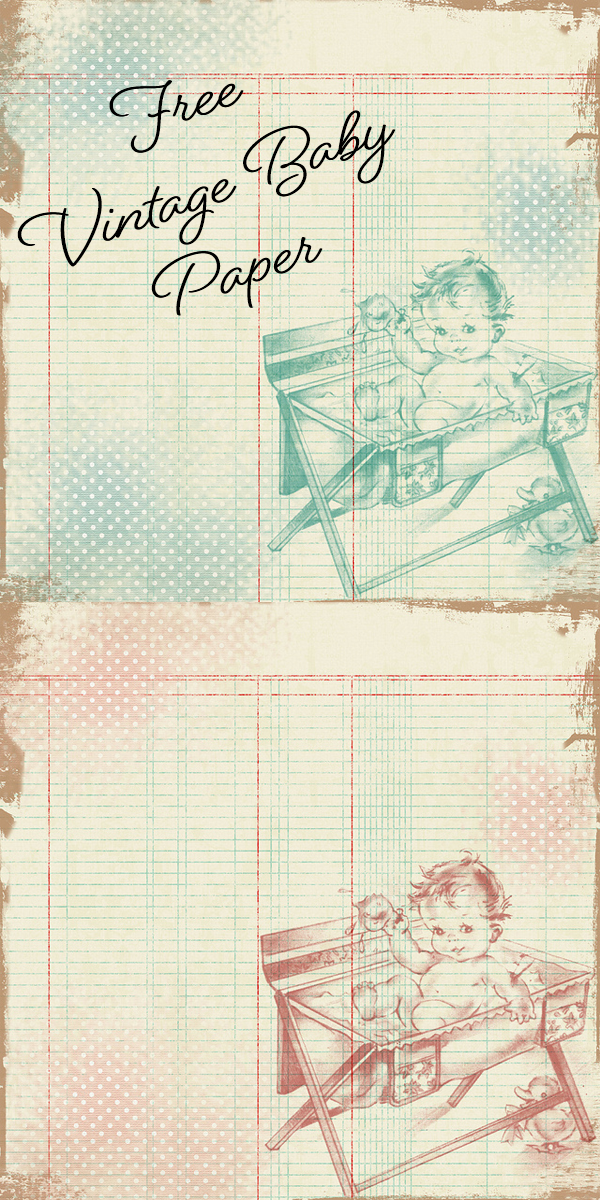 One of the things I would LOVE to get back into is Scrapbooking!
Unfortunately, there's not much time left in my day for such a luxury (I know.. I'm pitiful)  ;)
BUT for those of you that can, here are some Free Vintage Digital Scrapbooking Paper for you to enjoy! Aren't they Precious!?!
To Download Original Size Click HERE for the Girl version and HERE for the Boy version.
*Please note* these Papers are 12 x12 – For  Personal Purpose Only
xo!
Keren
……………………………………………………………………………………………………………………………………………………………..
Let us hold fast the profession of our faith without wavering; for He is faithful that promised..
Hebrews 10:23