Whatever You Want Wednesday is Back!

But first, I wanted to share this Free Back to School Printable Collection, that will for sure be a hit with the Kiddos!
 Just take a peek at this awesome Back to School DIY project you could make with them!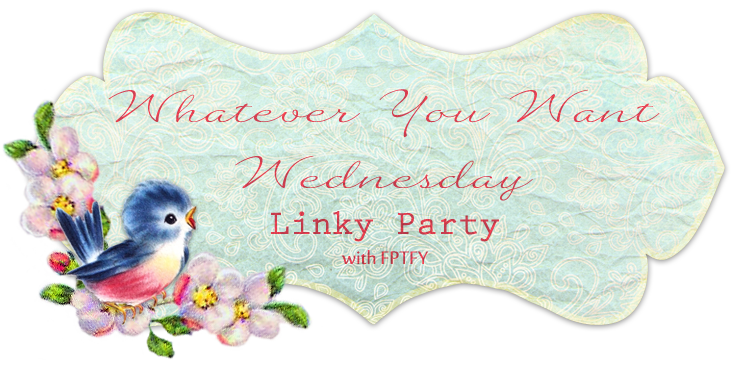 What is
Whatever You Want Wednesday??
Exactly what it says!!
Link up Whatever you want to share with us!
RULES:
1.Link any Crafts, DIY projects, Your Etsy Store, Web store, Blog, Recipes,Giveaways anything you Made or Own!
2. It HAS to be Family Friendly.
3. Link up one of my buttons to your side bar or post on your blog!
4. Have fun!
Please Remember::
If you are linking up Etsy or web stores Please Do NOT link up more than 1 Links PER Store .. For anything else other than Web Stores Please do not link up more that 4 links. Also.. Please don't link up the same link Over and Over and Over again :) I'm sure you understand why…Thank you!
Featured Projects

There's an adorable new blog in town and this sweet creation is just the tip of the iceberg! Those sweet little blue shoes and scalloped white socks stole my heart!
♥
———————————————————————————-
…………………………………………………………………………………………………….
But I trust in your unfailing love. I will rejoice because you have rescued me.
Psalm 13:5