I had so much fun creating this pretty little tag! Vintage baby images are after all my absolute favorite.  It was made  in honor  of this special little new addition.. Miss Eloise Grace! She has a most interesting birth story from beginning to end :) What a blessing!
To download the original tag image click Here.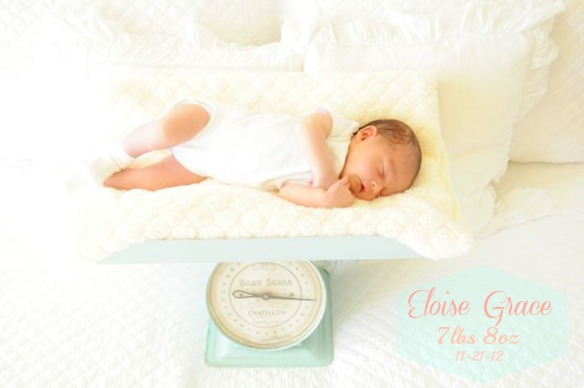 And to you little precious one may I say:  The Lord bless thee, and keep thee:
The Lord make his face shine upon thee, and be gracious unto thee:
The Lord lift up his countenance upon thee, and give thee peace.
Even tho I haven't "met" you,  your "Auntie Keren" loves you dearly!!
I hope you all enjoyed the freebie!!
xo!
P.S ..You can thank Miss Renee for the sweet little babe and her pet bunny image.I'm sure you can imagine how my heart explodes every time I receive a package from The Queen of Vintage herself :)
P.S.S … You can find the pretty gingham digital paper FREEBIE HERE (I just changed the color)