Best free fonts collections Found here at FPTFY by The Cottage Market. Some from 1001 free fonts and other free font websites.
Best Free Fonst can be found Here at FPTFY!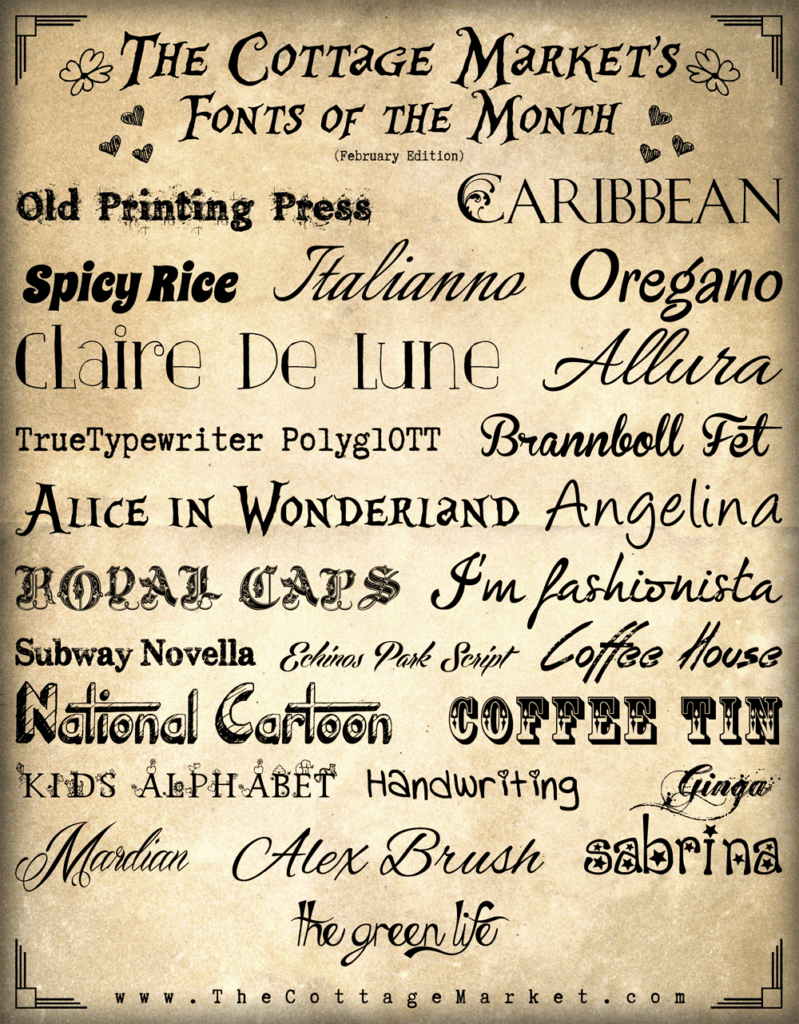 Free is our motto, Pretty DIYs, Crafts, Martha Stewart, Fonts, Michaels, free samples, pretty DIY,
As most of you may know already.. I am a FONT Fanatic, Fontaholic, Font Freak, Font uhh.. you get the picture ;)  There really is no cure for this addiction, therefore, there really is no point in stopping it!  With that said,  I've asked Miss TCM to help me out and round up as many free fonts as she can every month for all of us to enjoy…Isnt she a gem :) Just click on the image above to find them all!
[showmyads]
And the image above is last months free fonts, just in case you missed them!
Enjoy!
……………………………………………………………………………………………………..
If it be possible, as much as lieth in you, live peaceably with all men.
Romans 12:18