Shrinky Dink Charm Bracelet
Hello Everyone!
My name is Ashlee, and I am the gal behind the blog My So Called Crafty Life. I absolutely love creating all kinds of cool things, and especially adore crafting with vintage items. I have been artsy fartsy, as well as a nostalgia buff, since I was little. I am so happy to be able to meld my love of crafting and my love of vintage together. And of course what I love most is being able to share my projects with all of you every day! I currently live in NC with my fabulous hubby, and our fuzzy babies which include a lovey dovey dog, three crazy cats, and eight wily chickens. I would just love for you all to stop by sometime and say "Hi." You can find me weekdays on my blog My So Called Crafty Life Here, and visit me anytime on Facebook, Twitter, Pinterest, and Etsy.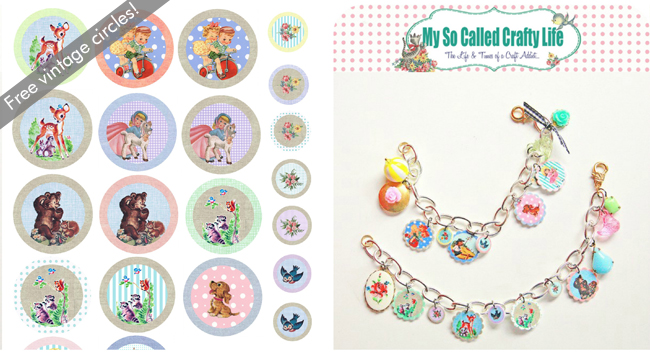 I have to say I was absolutely thrilled when Keren asked me to guest post! FPTFY is one of my absolute favorite blogs, and Keren is such a doll! There were all kinds of ideas we discussed, and we ended up landing on this fun shrinky charm bracelet. One of my favorite things about this blog is the fabulous sweet vintage images and printables! Keren and I collaborated and put together a fun group of printable images that you can use to make these pretty little bracelets. Shrinky plastic is so fun to work with! So, gather up your supplies and let's get started!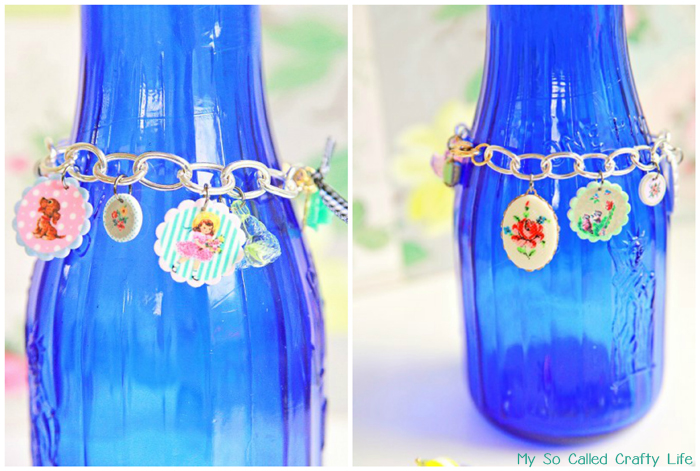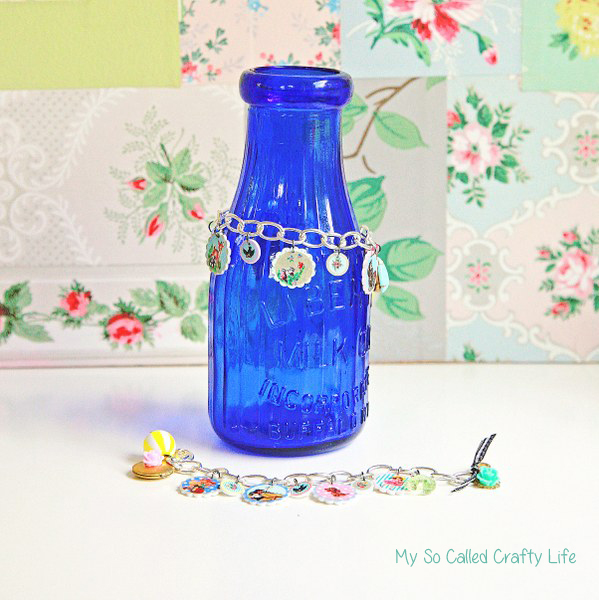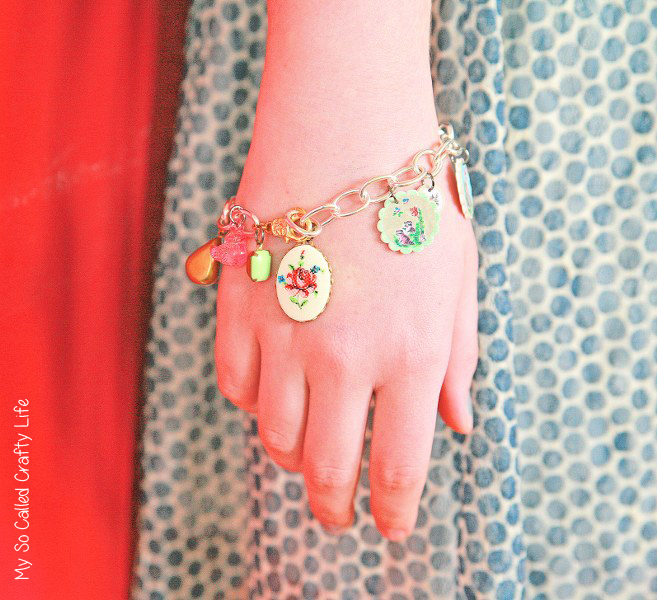 [showmyads]
Here's What You Need:
♥Free Printable (Get them Here)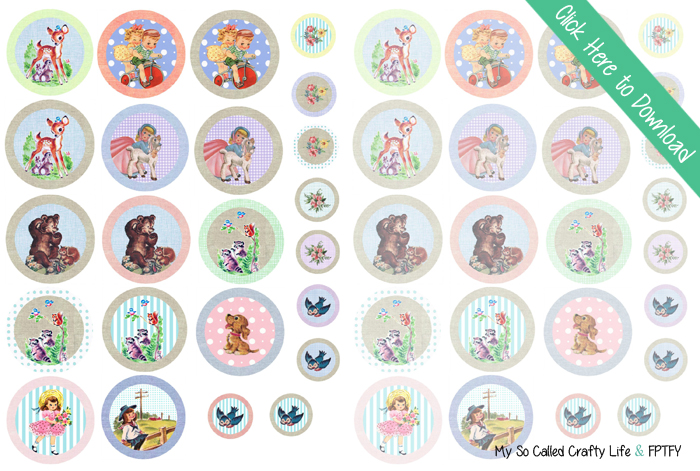 ♥Inkjet Shrinky Dink Paper ( I bought mine at hobbylobby.com, but you can sometimes find it at your local craft store)
*Inkjet Printer
♥Scissors and or craft punch ( I used a 2.5″ scalloped punch for the larger circles and a 1″ round punch for the smaller circles)
♥1/8″ Hole Puncher
*Oven
♥Paper Bag and Baking Tray
♥Parchment paper
♥Book
♥Chain
♥Vintage charms, glass drops, beads, lockets, etc…
♥Lobster Clasp
♥Jump Rings
♥Jewelry Pliers
Instructions: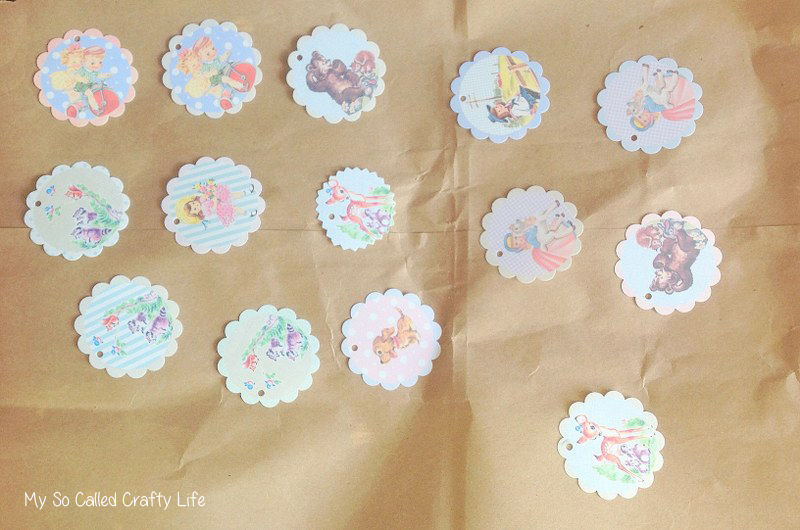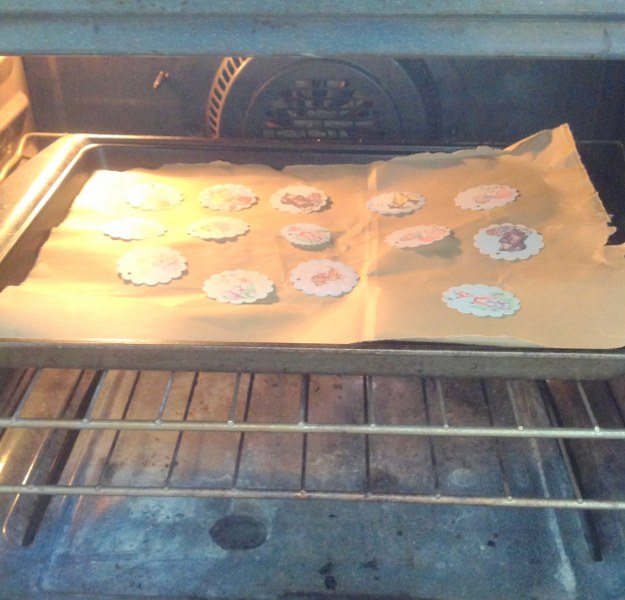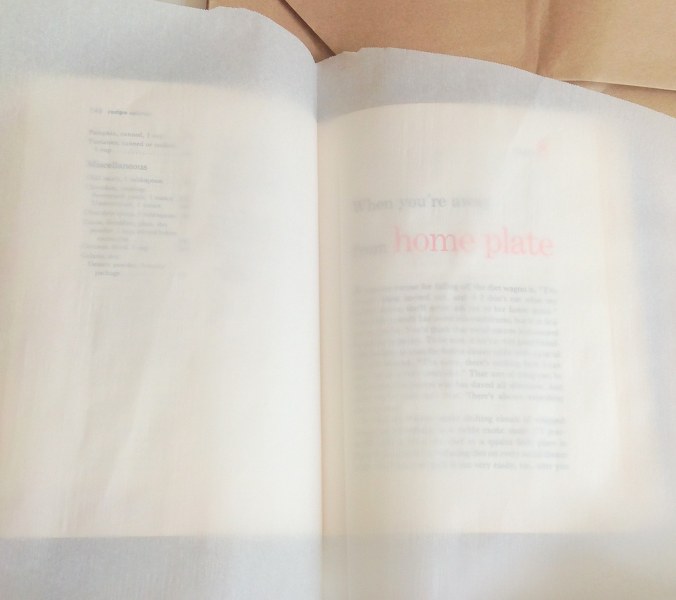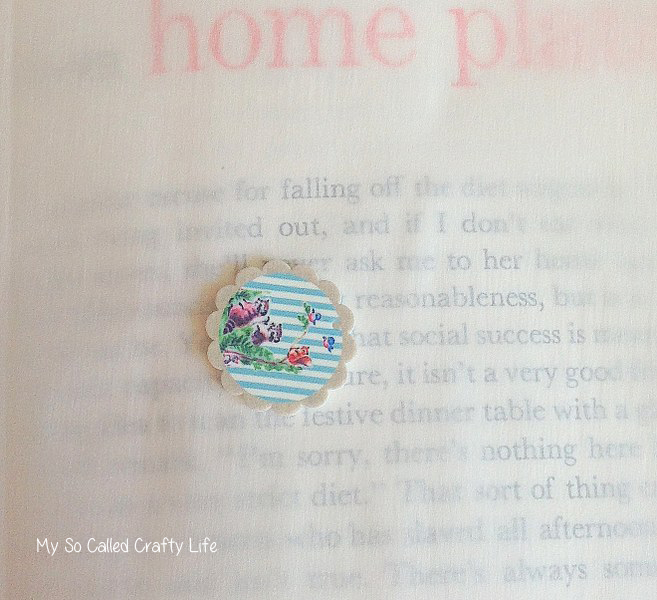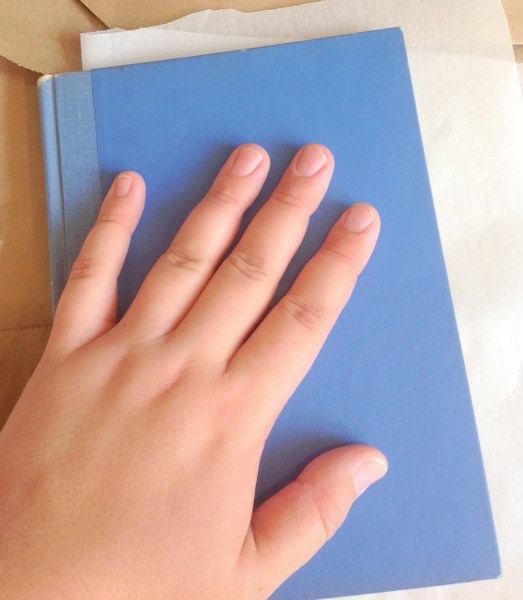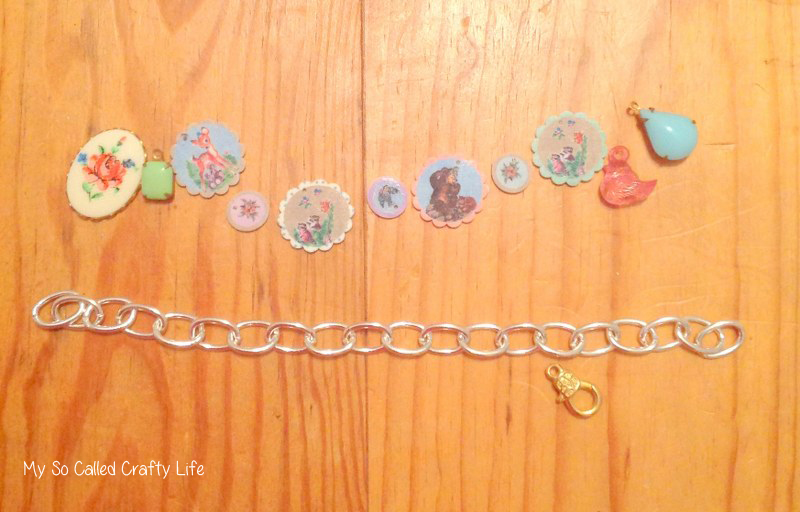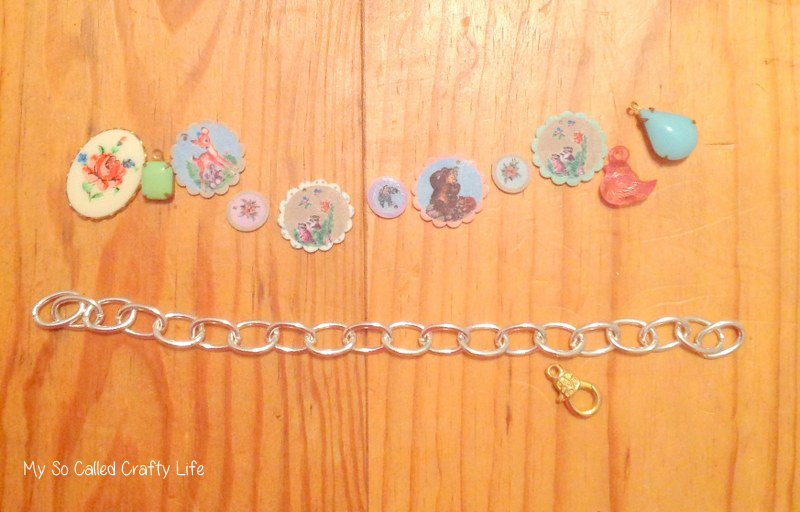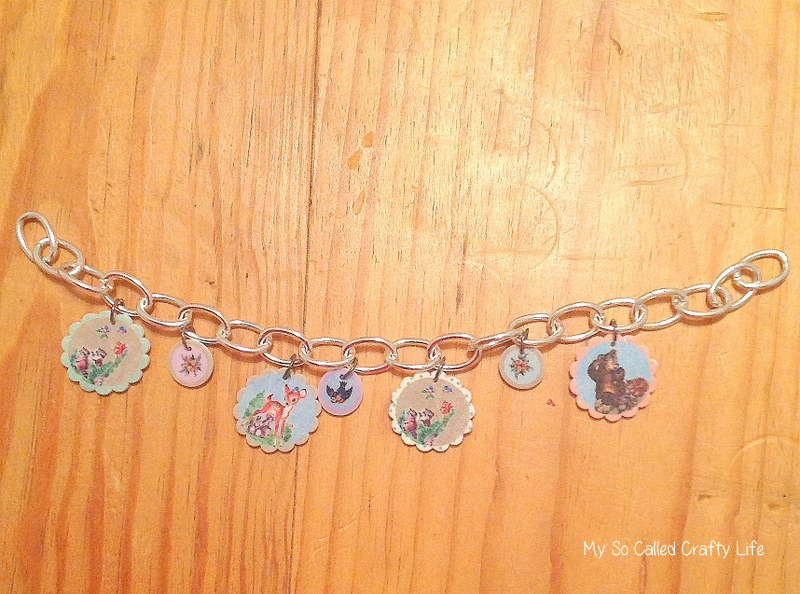 The first thing you will need to do is print out your charms on your shrink plastic. You will need to use the lightened printable. You can lighten or change the opacity of the original one yourself in Photoshop if you like. You are supposed to lighten it by 50% (If you don't want to mess with it yourself I have a lightened version for you as well as the original in the link below)
So once you have printed your sheet, cut or punch out your circles.
Punch a hole with your 1/8″ punch at the top of each circle.
Preheat your oven according to the directions on the package of shrink plastic you have. I set my oven to 300 degrees.
Cut down a paper bag to fit your baking tray and lay inside. Layout your punched charms face up on the paper in the baking tray.
Once your oven is preheated you will put the tray in and leave them in for three to five minutes.
They will curl slightly and then lay back flat. Once they flatten back down, they are ready to come out.
Tear off a piece of parchment paper and fold in half.
Open your book to the middle and lay the parchment paper open inside.
Take out a few of your charms and lay them in the book. Close the book, "sandwiching" the charms in between the parchment paper and press down for a few seconds.
This will help completely flatten your charms.
Now, remove these charms from the parchment and set aside.
Repeat with the remaining charms until you have flattened all of your charms.
To make the bracelet, measure the chain to fit your wrist. Most people have a 7″-8″ wrist. Cut your chain.
Attach the lobster clasp to one side with a jump ring, and then add a large jump ring to the other end of the chain. Attach the charms with jump rings to the links in the chain of your bracelet.
I attached my charms three links apart.
I used four large charms per bracelet and three small charms in between the larger ones.
For added flair, you can add extra charms, beads, or even a locket to your bracelet.
Attach all of your charms and baubles to the links in your chain with jump rings.
And now you have a sweet charm bracelet! Yay!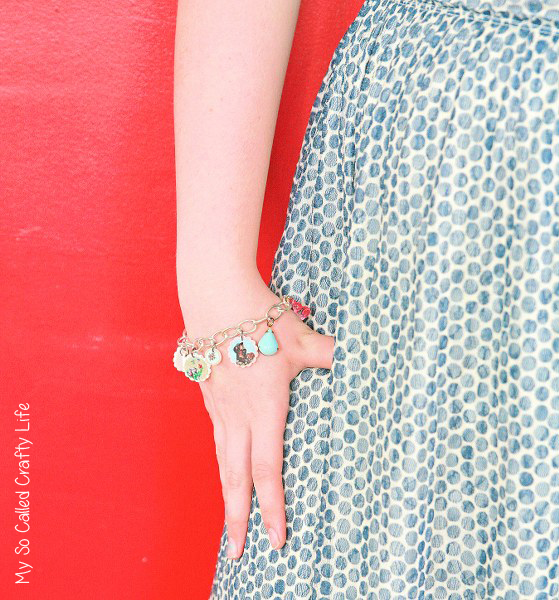 I absolutely love this cute little charm bracelet! The images are just precious! It is a fun way to add a little vintage charm to any ensemble. Mother's Day is TOMORROW and this would be a great last minute gift for your mama. It would even make a lovely gift for your gal pals or favorite petite sweetheart! Or, you can even use the original printable to make tags or stickers. There are so many fun things you could do with them! I would like to shout out a very large Thank You to Keren for the collaboration on the printable and sharing my fun project with you all! She is such a sweetheart! I hope you all thoroughly enjoy the printable and I hope you will give the shrinkies a try! You'll love them!
Happy Crafting!
…………………………………………………………………………
Oh my goodness.. isn't she is just a Doll?!?! I just met her and I love her to pieces already! Just take a peek of some her other projects in her Blog and Etsy Shop!
Thank you Ashlee! Can't wait for the day to have you back! :)
shrinky charms by mysocalledcraftylife 1 (1)