If you know me any, you know I just looove making pretty things on a budget but most of all,  looove giving away 2 inch printable circles!  Today, I wanted to show you how my 2 passions merged together beautifully using some gorgeous ballerina circles I created just for YOU (BTW- the pretty polka-dot digital paper used in today's freebie is by starsunflowerstudio.blogspot.com)!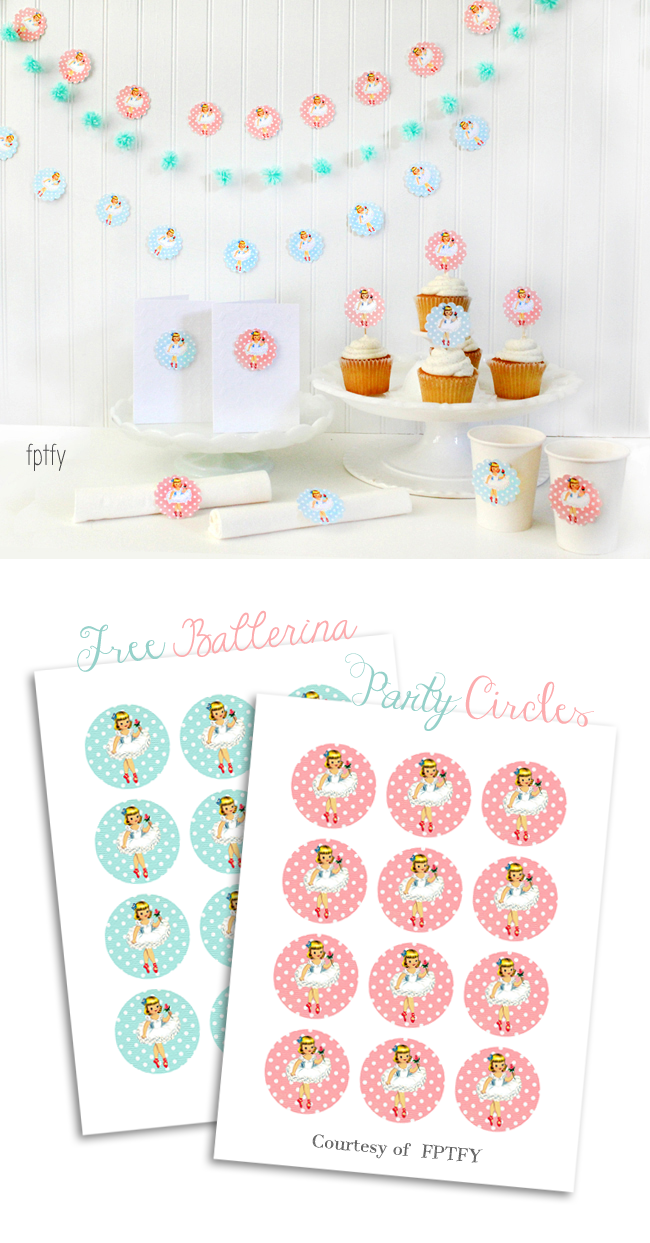 As you can see, I created my own invitations, buntings, cupcake toppers, and cup/napkin decor, all with just 2 inch circles!  Since I was pressed for time, I wasn't able to finish the party hats and water bottle wraps, but I'm sure you get the point that you can create pretty much everything you need for a gorgeous and memorable party even if you all you have is a tiny budget to work with  :)
To Download the Printables click HERE for Pink Circles and HERE for the Blue Circles
[showmyads]
For matching Digital Paper Click the image below!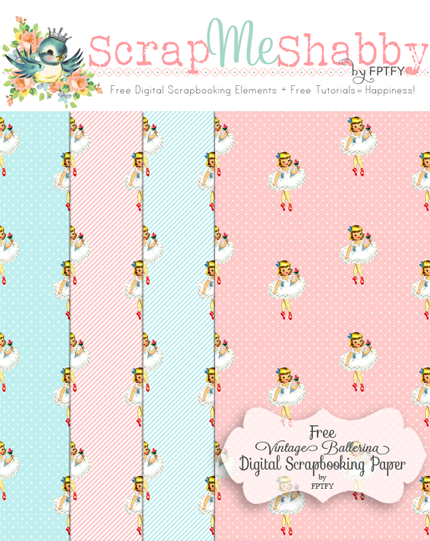 Hope you enjoyed these freebies! :)
♥
Keren
………………………………………………………………………………………………………………………..
Let us hold fast the profession of our faith without wavering; (for he is faithful that promised;)
Hebrews 10:23
Free_vintage_ballerina_printable_circles_by_FPTFY_Pink