Hello Amigas!
I have a sweet little giveaway for you today, that I know all you fellow  handmade lovers out there will love!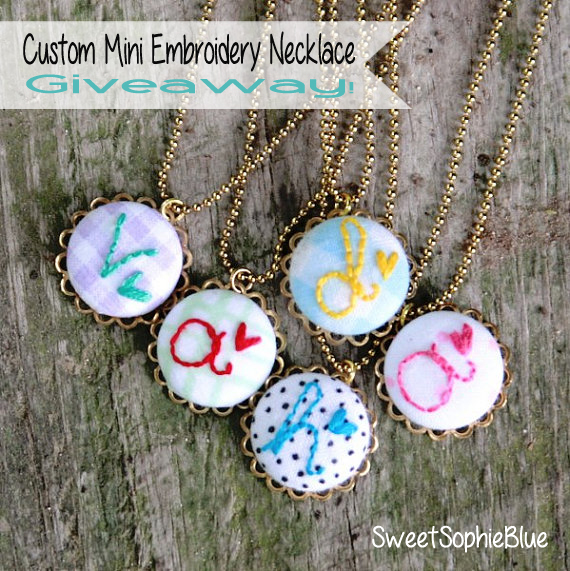 Take look a good look at  these gorgeous little and when I say little I also mean Mini Personalized Pendants by Sweet Sophie Blue  AKA My So Crafty Life!  Yup, the same crazy talented MSCL that taught us all how to make the perfect shrinky dink charm bracelet not so along ago! :) Isn't she awesome. She inspires me constantly and I am just tickled that one of you out there will win one of her creations!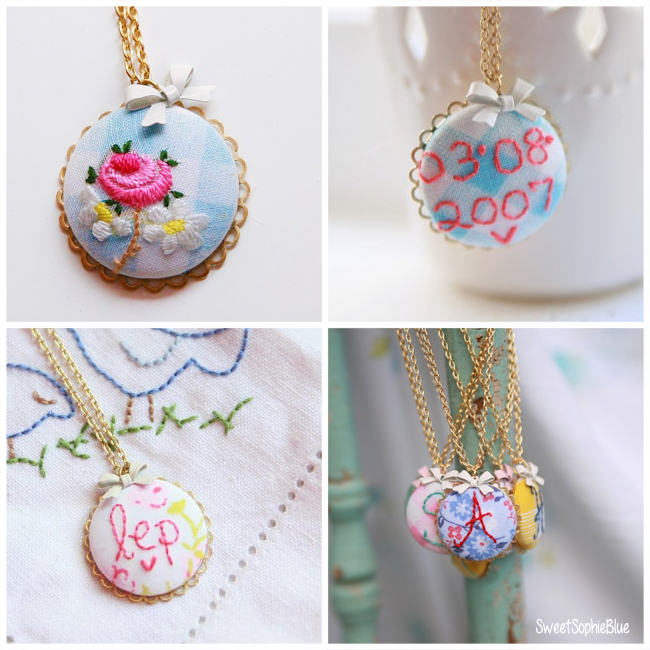 (more of her amazing work)
[showmyads]
I don't do a ton of giveaways here but when I do, I want them to be as easy as they can be to enter in! The only mandatory entry is to leave a sweet comment.. That's it! The rest are just bonus entries! :)
Can't wait to see how the lovely winner is!
xo!
♥ Keren