Hello!!
I bet some of you have been wondering why my blog has been so quiet for the past week..
I have a really good excuse :) I pretty much put everything in my life aside and dedicate countless of hours and could finally say everything is categorized and sectioned off in Thumbnail Galleries!!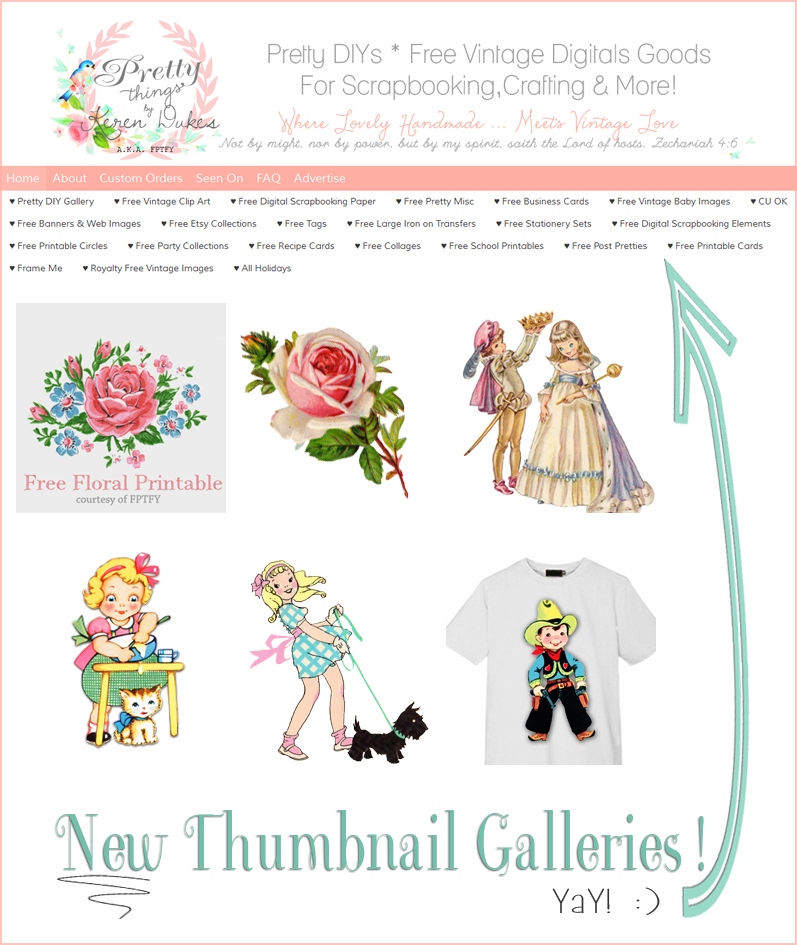 Yes… you can now click on the above navigation bar and view every. single. freebie. I ever posted or have featured at a glance! :)  It was pretty much a  nightmare but so well worth it! I'm just relieved its over.. Don't be surprised if  I "take" another week off ;)
A BIG THANKS to Miss SU for helping me with all my WordPress ignorance! If you ever need a web developer she should definitely be your go to gal! A total dream to work with!
I hope you all enjoy and take advantage of  this wonderful new feature! More categories will be add in time.
Blessings and Hugs!
♥ Keren
…………………………………………………………………………………………………………….
Being confident of this very thing, that he which hath begun a good work in you will perform it until the day of Jesus Christ.
Philippians 1:6