Hi Lovelies! Just wanted to give you all some fun quick updates, to keep you up to date on whats happening around these parts! Yesterday, a TON of you just received FPTFY 1st exclusive email freebie, and I could'nt be more thrilled for you! On the other hand, almost 100 of you never confirmed your email registration to make it official and missed the freebie :(  These exclusive freebies are time sensitive SO please, all of you that will sign up for this new exclusive freebie, when you receive your confirmation email 1. open it and 2. click on confirm so you don't miss it!

She's gorgeous, right! I can't get enough of those chubby cheeks!
My next happy announcements is the winner of the lovely embroidered necklace from Sweet Sophie Blue!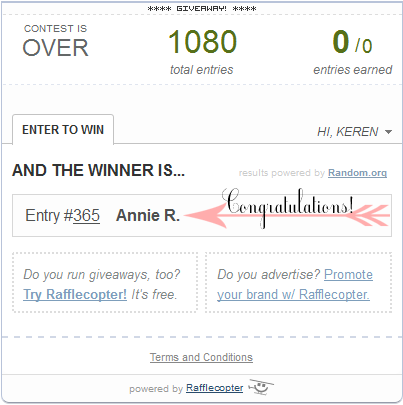 Congratulations Annie!! I will be contacting soon!
And last but not least

I know! A big change right? I will definitely fill you in on all the details on Wednesday! Its my little girls 4th b-day and I am typing this with one foot out the door!  Going to the TN aquarium!! Yippee! :)
Hope you are all having a most fabulous weekend!
xo!
♥ Keren