Hello  Friends!!
Joshua and I wanted to THANK all of you from the Bottom of our hearts that kept us in your thoughts and prayers in the most extreme time we had ever been through!
Joshua still being here with us is nothing short of a miracle! The surgeon clearly told us, the only reason he was still alive is because of an extra artery that only less than 10% of the population is born with! I could just see our Heavenly Father creating him in his mothers womb saying..
"Oh.. by the way son.. you're going to need this little extra vessel when the time comes."  :)
That extra heavenly vessel was the only one that was perfectly clear pumping enough blood and oxygen to keep him going! The other ones were 100%, 83% and 90% clogged! What and awesome and merciful Daddy we serve!
We really don't have the words of appreciation for all of your prayers! They are the ones that saw and are still seeing us through this!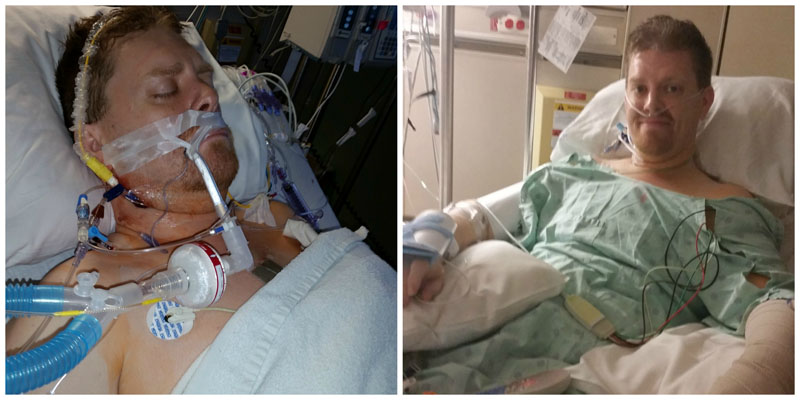 Here he is only 5 short hours after full blown open heart surgery Smiling and Glorifying His Savior! All the staff was amazed of how well he was doing!
We are SO thrilled to finally be home and looking forward to a full recovery :)
Thank you! Thank you all!!
..thou hast covered me in my mother's womb. I will praise thee; for I am fearfully and wonderfully made..
Psalms 139:13-14