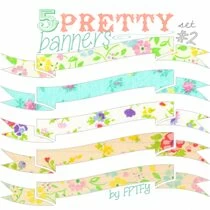 More free digital images here today!
Set # 2 of 5 pretty printable banners that could be used in multiples of ways!
Just in case you missed set #1 here it is..


As before, use them in your scrapbook layouts,
graduation party invitations, custom gift tags, or even in a cute home diy project!
I bet you could think of even more fabulous ways to use them ;)
Enjoy!
xo,
Keren
………………………………………………………………………………………………………………
The fear of the Lord is clean, enduring for ever: the judgments of the Lord are true and righteous altogether.
Psalm 19:9