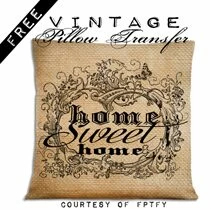 Easy diy Home Decor Pillow Transfer
Hey Lovelies!
Hope you all had a wonderful weekend! I'm not sure if I did or not since I am per-scheduling this post! ha! ;)
But what I do know is, that I am SUPER thrilled to be sharing this newest freebie with you all!
It's a gorgeous pillow transfer that I am dedicating to a dear Friend of mine :) It's a super large transfer, so like always, it could be used in a variety of easy diy home decor projects!
It's already "flipped" for easy printing!
Like always, I would just love to see any projects that you've made with this pretty french image!
Much love!
Keren
……………………………………………………………………………………
Rejoicing in hope; patient in tribulation; continuing instant in prayer
Romans 12:12