Update – Unfortunately The Tiny Thread Website is no longer active. The Millionaire Font is still available as a regular font HERE but not as an embroidery font.
Hey everyone! I found an awesome new freebie site all about Embroidery!  A little about them in their own words..
"Looking for fantastic free files that are instantly downloadable and come in various sizes and formats? Well, you've come to the right place! We have an incredible amount of fabulous files in both applique freebies and embroidery freebies.
There really is something for everyone and all occasions here at The Tiny Thread and all of our Free Applique designs and embroidery designs have been created with care, love and a little bit of magic. We love our customers and want to give back in a way that you appreciate! So go on, download them all.. You have our permission!" – Your Friends over at The Tiny Thread: 

• Visit their Freebies HERE! 
New To Machine Embroidery?
If you are new to this "Embroidery thing" – to get started you would need:
• Affordable Embroidery Machine
• Free Embroidery Files
• Pretty Embroidery Supplies
BTW- The Tiny Thread also has an
Amazing New Free Embroidery Font Called
Millionaire:
I hear this hobby is very very satisfying and a bit addictive.. in a good way :) Let me know if you are a fellow Applique Queen – And if you enjoyed these pretty freebies by TTT!  * Please note- if any of their freebies or links are not working  Please contact THEM DIRECTLY* 
Happy Crafting!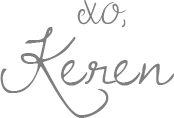 ………………………………………………………………………………..
If my people, which are called by my name, shall humble themselves, and pray, and seek my face, and turn from their wicked ways; then will I hear from heaven, and will forgive their sin, and will heal their land.
2 Chronicles 7:14