Free mothers day svg cut file graphic:
If you're still on  the hunt for the perfect DIY Mother's Day gift- Look no further!!

This gorgeous Free Mom Cut File will express how
thankful you truly are for all she does!
Sponsored by
The New MAY Graphics/Fonts:
• Tropical flamingo $1

• Lorde Soon Font $1


• Dollygirl Script $1

• Unicorn Svg $1

• Sandaran $1

• Aliquest Script Font $1

• Oakland Luxury Script Font $1

• Crayons monogram frame SVG $1

• Roselina Script $1

• Hello Sakura $1

• Quman Font $1

• Savanah Brush Script Font $1

• Go ask your dad SVG $1


It's really hard to believe that these incredible fonts and graphics could only be $1 but it's true!! Plus they all come with a complete commercial license :)
Keep Scrolling for your
Free Pretty Mom Cut File!

 You could even add your own custom text
to the blank file!
• To Download Click HERE

Enjoy!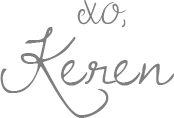 ………………………………………………………………………………………………
Moreover if thy brother shall trespass against thee, go and tell him his fault between thee and him alone: if he shall hear thee, thou hast gained thy brother.
Matthew 18:15