Free Cupcakie Font: 
Hi, my Pretties!! Today I am featuring a wonderful Free Font called Cupcakie with a cute bouncy baseline by pixelcolours.com!!  It includes uppercase and lowercase characters  with numbers and punctuation:  


This font has a charming quality to it that makes it perfect for a variety of projects either for print or web design.  It is also very legible, making it great for cute t-shirt designs, logos, cut files a birthday card and more!
The best part is that it is commercial use friendly!! I know how frustrating it can be when you see a free font being offered and only to find out that it's not allowed to be used in commercial projects. I try my best only to feature fonts that are both for personal and commercial use!
• To Access Download Click HERE!
Enjoy!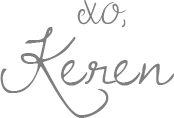 ………………………………………………………………………………….
And the Lord shall be king over all the earth: in that day shall there be one Lord, and his name one.
Zechariah 14:9