Hi, my name is Abby and I'm excited to be Keren's guest today. My blog, and Facebook page, Little Birdie Blessings, is a place of Christian encouragement for women. I use scripture, hymns, quotes and devotions along with vintage images, and photography. Like Keren, I like pretty things, and each image I post or design digitally is free for personal use or sharing. I enjoy graphic design, and love to share. It blesses my heart to see my graphics used.
I encourage my readers to look for their blessings each day by keeping a blessings journal. Some days our blessings are harder to find, but they ARE there. Perhaps it's a new bird you saw at your feeder, or a flower you stopped to smell, someone you were able to help…. whatever caused warmth in your heart, or brought you joy is a blessing.
I've made a few different graphics here that would be appropriate as a blessings journal cover. I encourage you to make one for yourself, a family member or friend. Feel free to use these graphics on your blogs or print out for other uses.
From the fullness of his Grace,
we have all received
one Blessing after another.
John 1:16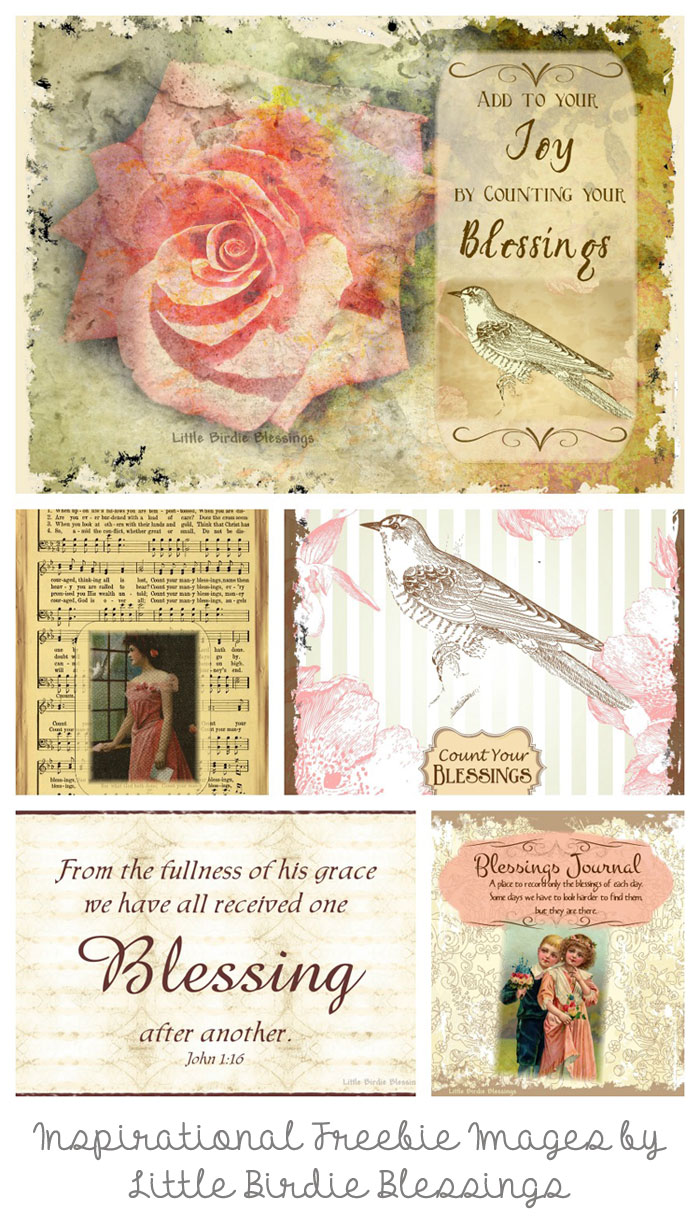 To Download the first half of the freebies click the Following: Page 1   Page 2
for page 3 and 4 hopeon over  to my place to snatch them up!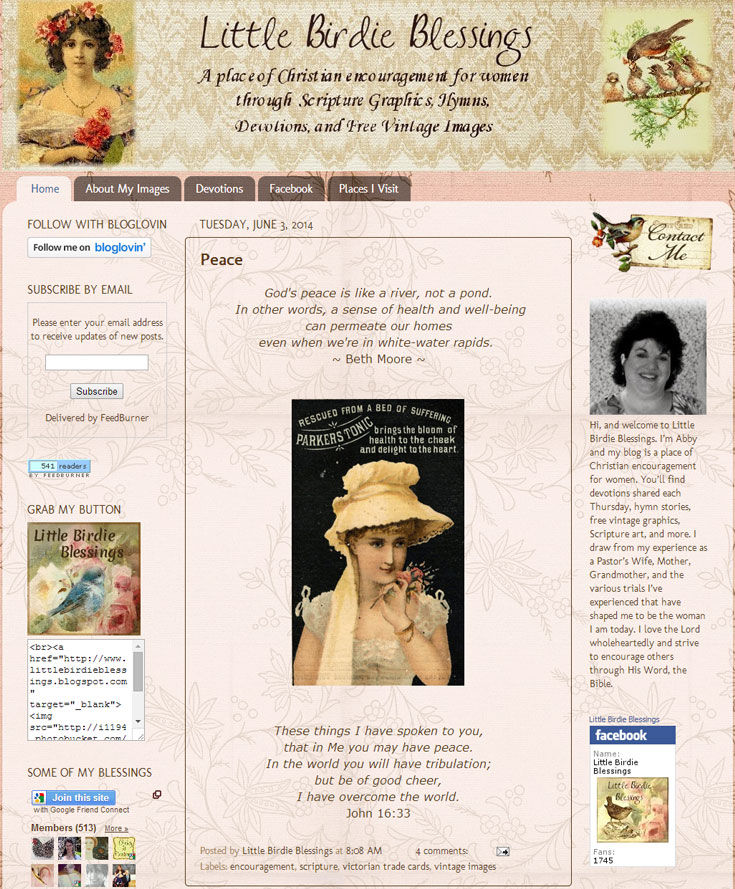 Thank you dear ones for visiting Keren's lovely place today.    I'd love for you to visit me on my blog Little Birdie Blessings and/or Facebook for more inspiration and graphics.   Many thanks Keren for all you do and share here at Free Pretty Things for You.  You are one of my blessings.