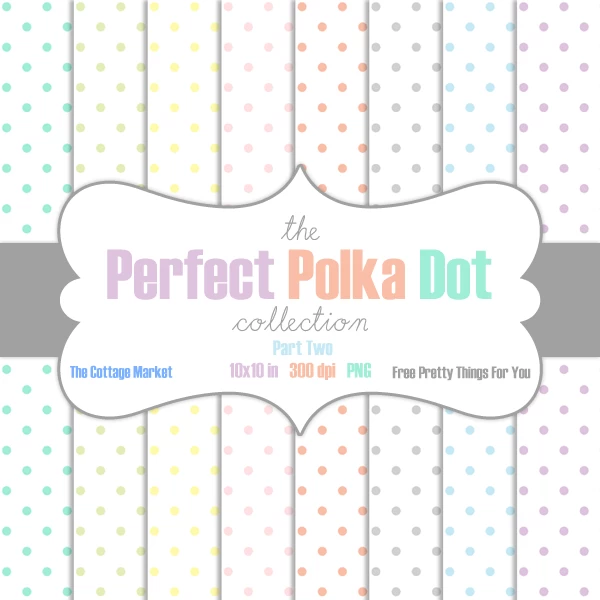 Hi everyone, how are you today! Last week I promised you another free digital paper pack …so as promised…here you go! This week we have polka dot madness once again…actually the reverse of the polka dots last week so they will work perfectly together. We are keeping your creative needs in mind as we develop new packs of digital paper for your creating needs! You will find 8 pretty pastel colors here and then you will find the 8 sherbet shades over at my pal Andrea's Blog…The Cottage Market! You can use these pretties for anything you would like…the only thing we ask is not to sell them as a digital pack…we are giving them to everyone so we don't want anyone to have to pay for them : ) They are fabulous for scrapbooking, card making, paper crafting, web designs, creating banners, invitation and about a million other things! As long as you keep loving them…they will keep coming…so check back each week for you new pack! Collect them all.

All you need to do to get your Perfect Polka Dot Collection Part 2 is to download right here!
[showmyads]
Now remember to hop on over to The Cottage Market  for the Perfect Polka Dot Collection Part One and get your sherbert set! Andrea is waiting for you over at The Cottage Market! ENJOY!

So what do you think! Won't these work perfectly with the coordinating sets of polka dots from last week!
Part 1
Part 2
And then there are the coordination stripes
Part 1
Part 2
Keep watching your digital paper collection GROW!!!!