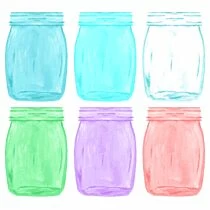 Hi Everyone! My name is Amanda Hilburn and I am beyond thrilled to be Keren's guest! We have some fabulous goodies for you today but first I wanted to tell you a little bit about myself to get to know each other some :)  I am a Christian…a wife…a mother….a self-taught artist …. and a blogger who is striving daily to be what God wants me to be. I am also a preacher's wife, and we home school our two children. I have busy and blessed days at home where I do my best to find creative ways to balance it all.  I just recently combined my homeschooling blog with my art blog and I now have one big site with everything all meshed together….sort of like my life. I blog about homeschooling, homemaking, art, and a little bit of everything else. My site is a collage of my life….the good, bad, and challenging. I hope it is helpful to others in some small way.

My passion is art and I am daily inspired by the world around me! I try my best to capture what I see on canvas in my own style. I love to paint using acrylics on canvas, create mixed media art, and my newest creative outlet is jewelry making. I sell my work online in my Etsy shop that I named THE LITTLE BLUEBIRD GALLERY. My goal is to offer others affordable, original paintings that are not only beautiful but also meaningful. I do not sell prints of originals but all one-of-a-kind pieces! I also love taking requests and custom orders.
These are my links if you'd like to learn more! :)
blog: www.artbyamandahilburn.com
Facebook: httpwww.facebook.com/ArtByAmandaHilburn
Etsy: www.etsy.com/shop/artbyamandahilburn
And now for the pretty free goodies I painted just for YOU! Some of my favorite things to paint include flowers and pretty mason jars! So I thought, why no give you both?! They could be used in countless of personal projects for printing or web use! To download the
[showmyads]
floral images, hop on over to my place  to snatch them up! For the multi colored ball jars click HERE to download directly.
Thanks for having me and I hope you enjoy these gifts!
xo
Amanda
New to FPTFY?!
Welcome! So lovely to have you! Grab yourself a cup of something yummy, sit back and have a look around. There are tons of vintage graphics, artwork, papers, tags, art, school printables, holiday graphics and party collections. We even have Etsy Collections and much much more! There are so many things that you can create with our vintage palette of graphics. I love to pick out a favorite image and transfer it to a pillow or a tote bag for the market or to carry the kids library books in. My go to gift is designing a cool new t-shirt; who doesn't love a personalized custom t-shirt?! Looking for projects that are under 30 minutes? How about coordinating a blend of graphics to make special tags for gifts, organizing baskets, pantry labels, craft room stickers ..the sky is the limit! Need a banner for your blog or how about a Facebook cover? We have those too! Does the kitchen need a little touch of art or does the Nursery need a bit of whimsical vintage graphic wonder? Here at FPTFY we have you covered. You will find the perfect look for you, your family, friends and the perfect graphics to create accents for your home decor. Are you a scrapper? If your answer is yes, you are going to love our digital scrapbooking elements, digital scrapbooking paper and I am sure you will adore the Project Life Collection along with the extensive collection of clip art. FPTFY is full of fun and fanciful graphics that put the P in Pretty, the C in Cute and the F in FUN! So, if you are looking for a special piece of clip art, a stationery set, encouraging quotes or just a pretty image to create a handmade card you are in the right place. Don't forget that new creations are being added on a regular basis here, so check back often! Thanks for dropping by and hope to see you again…always overjoyed to see you.

* Please Note — After you sign up you HAVE to confirm the registration to be able to receive my email updates — If you have not received the confirmation email within 24 hrs, please check your spam box OR an incorrect emailed was entered and you will have to register Here again.
P.S.
Have more questions? Visit my F.A.Q Page.. Can't find a specific image or project? To make things a breeze, I have carefully categorize all DIYs and images into thumbnail galleries for you to find everything at a glance.


For more of my work Visit my Digital Shop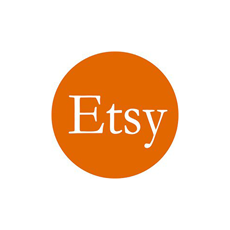 Terms of Use: Please refer to this page.