Free Astell Font:
Hey Friends! It's that time again!
Another AMAZING Designer Feature + Free Digital Goods!
Please help me welcome Leo Posavec, a very kindhearted, crazy talented, young man all the way from Croatia .. He is giving
away one of his  Gorgeous Font from his shop called Astel Script and also some of his high quality Sketch Brushes!
But first .. let's get to know him a little better and his fabulous work, shall we!?
(click each image for more details on each item)

• 1.  Can you Tell us a little about yourself?
 Hello! I'm Loe from leosupplyo.com. I'm 21 years old. Born and raised in Čakovec, small city in north of Croatia. One period I was staying in Sydney, Australia and I worked one year on Gotland in Sweden. Living in artistic environment all my life, Drawing and painting as a kid turned into design in other years.

• 2. How did You digital shop start?
I opened my first digital shop in 2013. I got invitation from few marketplaces because of
my fonts, after I got first sales I got a big motivation to go further. Then I started to explore and try
to create various design resources, font by font, brushes by brushes and here I am.


• 3. Are you self-taught or have a formal education in Design?
I learned everything by myself. No college, no schools. Just me. I gave so much efforts in exploring and trying to become a good designer.

• 4. Artistically.. what are your favorite projects to work on?
Depends on my mood, sometimes I'm all in fonts, sometimes in Photoshop and Illustrator brushes, and sometimes I'm exploring and going in other directions of design.

• 5. Can you tell us what inspires you and how it reflects in your work?
I think about design inspiration, trying to get good idea. Also, combining things around me and getting them into one design. Inspiration is all around us. I mostly trying to combine inspiration and skills in one concept.

• 6. If you could go back in time.. what would you tell your younger self?
I'm still young, sometimes I don't know what to say to myself now, haha! :)

• 7. Any new projects you are working on?
I'm working on few font projects and finishing one Illustrator brushes project.

And now for your free digital goods!

Click here to download the Astell Font Duo!
And here to view all of Leo's Freebies including his latest Sketch ProBrushes!!

If you love these kinds of free goods.. please feel free and take some time to thank Leo
for being so generous with all of FPTF fans!

Be Sure To Subscribe To Receive  Exclusive Freebies and Post! :)
Enjoy!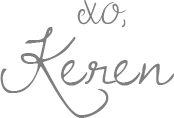 ……………………………………………………………………………………………………………………
For God hath not given us the spirit of fear; but of power, and of love, and of a sound mind.
2 Timothy 1:7
New to FPTFY?!
Welcome!  So lovely to have you! Grab yourself a cup of something yummy, sit back and have a look around. There are tons of vintage graphics, artwork, papers, tags, art, school printables, holiday graphics and party collections. We even have Etsy Collections and much much more! There are so many things that you can create with our vintage palette of graphics. I love to pick out a favorite image and transfer it to a pillow or a tote bag for the market or to carry the kids library books in. My go to gift is designing a cool new t-shirt; who doesn't love a personalized custom t-shirt?!
Looking for projects that are under 30 minutes? How about coordinating a blend of graphics to make special tags for gifts, organizing baskets, pantry labels, craft room stickers ..the sky is the limit! Need a banner for your blog or how about a Facebook cover? We have those too! Does the kitchen need a little touch of art or does the Nursery need a bit of whimsical vintage graphic wonder? Here at FPTFY we have you covered. You will find the perfect look for you, your family, friends and the perfect graphics to create accents for your home decor. Are you a scrapper?
If your answer is yes, you are going to love our digital scrapbooking elements, digital scrapbooking paper and I am sure you will adore the Project Life Collection along with the extensive collection of clip art. FPTFY is full of fun and fanciful graphics that put the P in Pretty, the C in Cute and the F in FUN! So, if you are looking for a special piece of clip art, a stationery set, encouraging quotes or just a pretty image to create a handmade card you are in the right place. Don't forget that new creations are being added on a regular basis here, so check back often! Thanks for dropping by and hope to see you again…always overjoyed to see you.
P.S.
Have more questions? Visit my F.A.Q  Page.. Can't find a specific image or project? To make things a breeze, I have carefully categorize all DIYs and images into thumbnail galleries for you to find everything at a glance.
For more of my work Visit my Digital Shop
Terms of  Use: Please refer to this page.
Free Astell Font