Free Font: So Happy
MERRY CHRISTMAS EVERYONE!!!
(sorry for being a tad late… it's been a very busy day as you can imagine)
I have a very Special gift for you today!
MY VERY OWN Handwritten font by yours truly :)
It's Called "So Happy" since you guessed it…
I'm beyond thrilled to have my very first font available for you all!

 Lucy from Creativeqube took my Handwritten alphabet and turned it into a usable font for all of us!
She just blew me away one how quick she created it and with the kindness she bestowed during our conversation.  I truly can't thank her enough!!! You can find more of her gorgeous work here: 

• To download the  "So Happy Font"
Click HERE!
Such a fun a quirky font that is available for
personal and commercial use!! :)
And with that said… I really do hope you had a most BLESSED Christmas!
The "realness" of this picture has just captivated me.

The #1 thing the Lord has taught me this year is to surround myself with anything that reminds me of the time He was walking on this earth as a human. In doing so… it has brought me so much joy and peace, because when I think of His "everyday lifestyle" living like a young Jewish Rabbi .. then His Promises truly become real at a personal level… I could actually hear Him say.. "Keren.. If you come to ME… I will in no way cast you out".
I have always believed in Jesus… but.. it was all so very romanticised and mystical at times. I can truly say that it's no longer that way and can picture Him walking all over Israel.. healing – loving the unloveable – joking and laughing and also saying.. "If you Truly Believe I am whom the scriptures foretold.. then Follow Me." He was born.. just to die.. and for that… I am truly thankful.. What a wonderful Savior! God in flesh- Who was, Who is and Who is to come!
I promise with everything that is dear to me.. if  You come to Him… no matter how undeserving you feel or no matter what you have done.. He also promises to you..  "If you, (add your name here) come to Me.. I will in no way cast you away… I Love You." 
Merry Christmas Friends!!
Be Sure To Subscribe To Receive  Exclusive Freebies and Post! :)
Enjoy!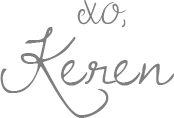 New to FPTFY?!
Welcome!  So lovely to have you! Grab yourself a cup of something yummy, sit back and have a look around. There are tons of vintage graphics, artwork, papers, tags, art, school printables, holiday graphics and party collections. We even have Etsy Collections and much much more! There are so many things that you can create with our vintage palette of graphics. I love to pick out a favorite image and transfer it to a pillow or a tote bag for the market or to carry the kid's library books in. My go-to gift is designing a cool new t-shirt; who doesn't love a personalized custom t-shirt?!
Looking for projects that are under 30 minutes? How about coordinating a blend of graphics to make special tags for gifts, organizing baskets, pantry labels, craft room stickers ..the sky is the limit! Need a banner for your blog or how about a Facebook cover? We have those too! Does the kitchen need a little touch of art or does the Nursery need a bit of whimsical vintage graphic wonder? Here at FPTFY, we have you covered. You will find the perfect look for you, your family, friends and the perfect graphics to create accents for your home decor. Are you a scrapper?
If your answer is yes, you are going to love our digital scrapbooking elements, digital scrapbooking paper and I am sure you will adore the Project Life Collection along with the extensive collection of clip art. FPTFY is full of fun and fanciful graphics that put the P in Pretty, the C in Cute and the F in FUN! So, if you are looking for a special piece of clip art, a stationery set, encouraging quotes or just a pretty image to create a handmade card you are in the right place. Don't forget that new creations are being added on a regular basis here, so check back often! Thanks for dropping by and hope to see you again…always overjoyed to see you.
P.S.
Have more questions? Visit my F.A.Q  Page… Can't find a specific image or project? To make things a breeze, I have carefully categorize all DIYs and images into thumbnail galleries for you to find everything at a glance.
For more of my work Visit my Digital Shop
Terms of  Use: Please refer to this page.