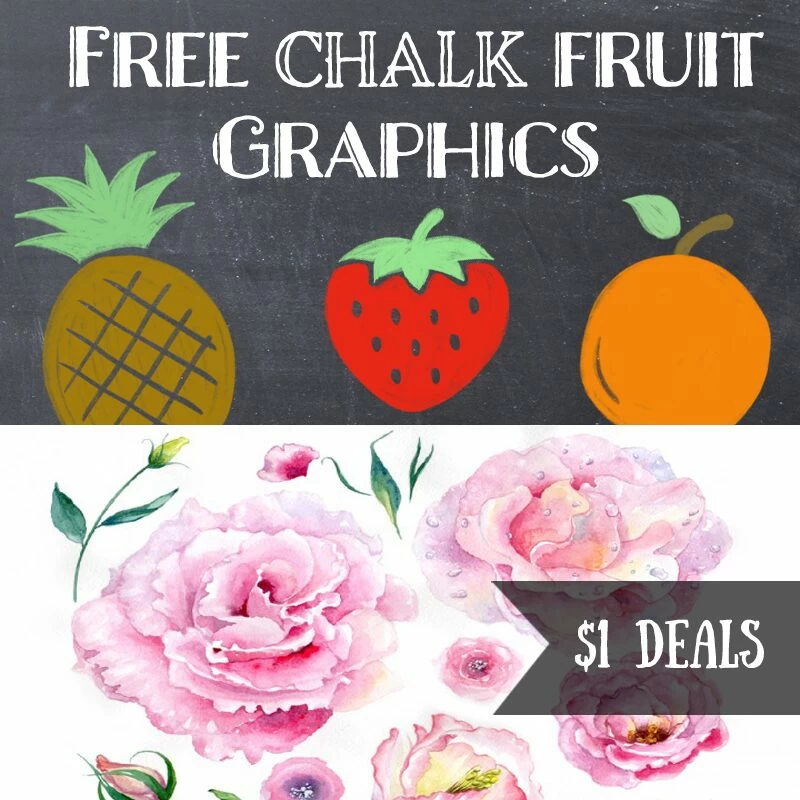 Free Chalk Fruit Graphics:
Hope you all had a wonderful Memorial day!!
Today I am sharing with you these fun Free Chalk Fruit Graphics sponsored by our awesome friends over at The Hungry Jpeg &
Also MY FAVORITE NEW $1 Fonts/Graphics!!
There are SO many
this MONTH that I know you will just LOVE-
So let's get started!!
• Saphira Script $1

• Selfia Script $1

• Blueprint Script $1

• Estamilo Script $1

• Angeline Font $1

• Red peony watercolor flower $1

• Fancy Finesse Lettering Monogram Font $1

• White rose watercolor PNG flower set $1


• Adventure Font $1

• Sea Creatures $1


• Peabo Mini Font $1



• Unicorn Llamas $1 


• Flamingo clipart $1

• Cookie Monster Font $1

• Dinosaur clipart $1

• Odelina Font $1

• Space clip art/ Solar system $1

• Annisa Script Font $1

•  Frames with peonies & anemonies flowers $1

• Elsie Mae Font $1

• Sea Clipart BEAUTIFUL MERMAIDS $1

• Alpaca (my lunch) Font $1

• Farm clipart $1

• Water Park Font $1


• Matane Typeface $1

• Pink watercolor rose flower PNG $1

• Pool Party $1



• Ringston $1



• Violet fragrant lavender watercolor  $1

• Adheana Font Duo $1 



• Wreath watercolor $1

• Rikandar $1

• Tutti frutti summer paper $1


• Ganesha Script $1



• Succulent plant PNG watercolor set $1

• Israquella Font $1

• Rose flower botanical illustration $1


• Blue gerbera watercolor flowers $1

• Shintania $1

• Arrow Bundle $1

• Milea – Handwritten Brush Font Duo $1

• Unicorn sweets $1

• Banshee Brush Script $1


• Sunday Hawaii $1

• Fairy clipart, Unicorn clipart $1

• Aksana Brush Script $1

Didn't I tell you it was an amazing
month for Dollar Deals?!
Perfect for crafters, designers, and teachers
since all purchases come with their
complete license!
Make sure to
download your Free Chalk Fruit Graphics!! 

• To Download Click HERE!
Be Sure To Subscribe To Receive  Exclusive Freebies and Post! :)
Enjoy!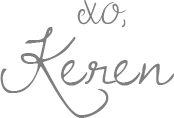 ……………………………………………………………………………………………………………………
I beseech you therefore, brethren, by the mercies of God, that ye present your bodies a living sacrifice, holy, acceptable unto God, which is your reasonable service.And be not conformed to this world: but be ye transformed by the renewing of your mind, that ye may prove what is that good, and acceptable, and perfect, will of God.
Romans 12 1:2
New to FPTFY?!
Welcome!  So lovely to have you! Grab yourself a cup of something yummy, sit back and have a look around. There are tons of vintage graphics, artwork, papers, tags, art, school printables, holiday graphics and party collections. We even have Etsy Collections and much much more! There are so many things that you can create with our vintage palette of graphics. I love to pick out a favorite image and transfer it to a pillow or a tote bag for the market or to carry the kid's library books in. My go-to gift is designing a cool new t-shirt; who doesn't love a personalized custom t-shirt?!
Looking for projects that are under 30 minutes? How about coordinating a blend of graphics to make special tags for gifts, organizing baskets, pantry labels, craft room stickers ..the sky is the limit! Need a banner for your blog or how about a Facebook cover? We have those too! Does the kitchen need a little touch of art or does the Nursery need a bit of whimsical vintage graphic wonder? Here at FPTFY, we have you covered. You will find the perfect look for you, your family, friends and the perfect graphics to create accents for your home decor. Are you a scrapper?
If your answer is yes, you are going to love our digital scrapbooking elements, digital scrapbooking paper and I am sure you will adore the Project Life Collection along with the extensive collection of clip art. FPTFY is full of fun and fanciful graphics that put the P in Pretty, the C in Cute and the F in FUN! So, if you are looking for a special piece of clip art, a stationery set, encouraging quotes or just a pretty image to create a handmade card you are in the right place. Don't forget that new creations are being added on a regular basis here, so check back often! Thanks for dropping by and hope to see you again…always overjoyed to see you.
P.S.
Have more questions? Visit my F.A.Q  Page… Can't find a specific image or project? To make things a breeze, I have carefully categorize all DIYs and images into thumbnail galleries for you to find everything at a glance.
For more of my work Visit my Digital Shop
Terms of  Use: Please refer to this page.
Free Chalk Fruit Graphics