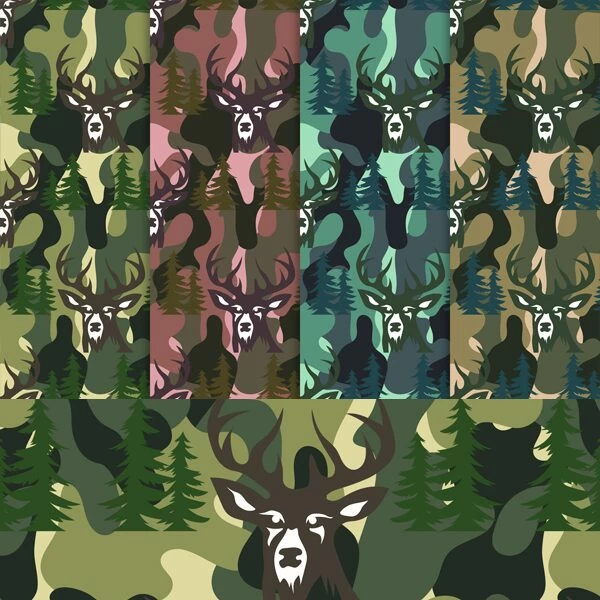 Download this awesome boy paper pack in a camouflage forest theme. This free deer camouflage digital paper is free for personal and commercial use!

Digital scrapbook paper for commercial use
If you love all things camo, forest and bucks this freebie is definitely for you! The paper pack includes 4 digital paper backgrounds or in other words digital scrapbooking paper in different camouflage color tones.
FREE Camo Digital Paper Backgrounds

Wouldn't this be a perfect background for any camping or outdoors theme scrapbook layout? It would also be great as camping flyer or outdoor events. Please note these are not seamless patterns but could still be used in a multiple of ways.
On a side note I would like to say that I am in no way a fan of killing animals for the sport of it.. it makes me sad and I can't understand that way of thinking. I am on the other hand surround by wonderful families in these beautiful Appalachian Mountains that actually survive off the land and any other natural resources available to them and would never admonish them for proving for their families. Just wanted to make that clear since I know hunting is a touchy subject ????
-Use Photoshop Elements of Affinity Photo–
for easy photo editing.
• To Download The
Free Deer Camouflage Digital Paper
Click HERE