BEST PRINTER EPSON ECOTANK
Hey, Friends!
The new year is just a few days away, so what better time to share with you, my newest toy that will literally change your everyday printing habits- meaning you'll craft and create more with the peace of mind that the cost of printing in color – is no longer a concern!
I constantly get asked what printer would be the best to print out the thousands of free images that I giveaway .. and now I can tell you it's finally here!
Now I print in color All THE TIME… and I'll be doing so for the next 2 years without buying one single cartridge and so can You! How amazing is that?!
With that said ..  I welcome you to the new age of printing!

With the easy to follow instructions and amazing how to videos, setting up my very now Et-3600 was a breeze!
• Tip 1:  Set up time – give yourself about an hr from start to finish.
• Tip 2: Don't have kids in the room while you're filling up the tanks. Spills can easily happen. Make sure to wear gloves and definitely use a plastic tarp underneath.
• Tip 3: Make sure to watch these short Epson how to videos to give you that extra boost of confidence to make the setup a breeze!
• Tip 4: Make sure to have some Epson Bright White Paper or Epson Premium Paper to test your prints.
• Tip 5: If your first test prints come out with lines, just clean the heads for the first time and you'll be good to go!
*please note- the video above is featuring the ET-2550- My review is for the ET-3600*
The ET-3600 is not only a Crafter's Dream come true but also a Homeschooler's delight!
Now we can print the endless amount of worksheets need for our subjects – worry free!

[showmyads]

Next, I'll be showing you how to get the most vibrant print with your new printer!
Be Sure To Subscribe To Receive  Exclusive Freebies and Post! :)
Enjoy!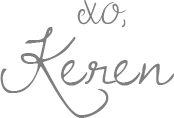 ……………………………………………………………………………………………………………………
Bless the Lord, O my soul: and all that is within me, bless his holy name. Bless the Lord, O my soul, and forget not all his benefits:
Psalm 103:1-2
New to FPTFY?!
Welcome!  So lovely to have you! Grab yourself a cup of something yummy, sit back and have a look around. There are tons of vintage graphics, artwork, papers, tags, art, school printables, holiday graphics and party collections. We even have Etsy Collections and much much more! There are so many things that you can create with our vintage palette of graphics. I love to pick out a favorite image and transfer it to a pillow or a tote bag for the market or to carry the kids library books in. My go to gift is designing a cool new t-shirt; who doesn't love a personalized custom t-shirt?! Looking for projects that are under 30 minutes? How about coordinating a blend of graphics to make special tags for gifts, organizing baskets, pantry labels, craft room stickers ..the sky is the limit! Need a banner for your blog or how about a Facebook cover? We have those too! Does the kitchen need a little touch of art or does the Nursery need a bit of whimsical vintage graphic wonder? Here at FPTFY we have you covered. You will find the perfect look for you, your family, friends and the perfect graphics to create accents for your home decor. Are you a scrapper? If your answer is yes, you are going to love our digital scrapbooking elements, digital scrapbooking paper and I am sure you will adore the Project Life Collection along with the extensive collection of clip art. FPTFY is full of fun and fanciful graphics that put the P in Pretty, the C in Cute and the F in FUN! So, if you are looking for a special piece of clip art, a stationery set, encouraging quotes or just a pretty image to create a handmade card you are in the right place. Don't forget that new creations are being added on a regular basis here, so check back often! Thanks for dropping by and hope to see you again…always overjoyed to see you.
P.S.
Have more questions? Visit my F.A.Q  Page.. Can't find a specific image or project? To make things a breeze, I have carefully categorize all DIYs and images into thumbnail galleries for you to find everything at a glance.


For more of my work Visit my Digital Shop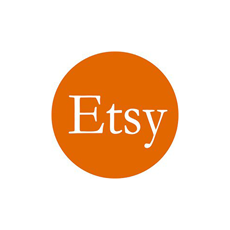 Terms of  Use: Please refer to this page.