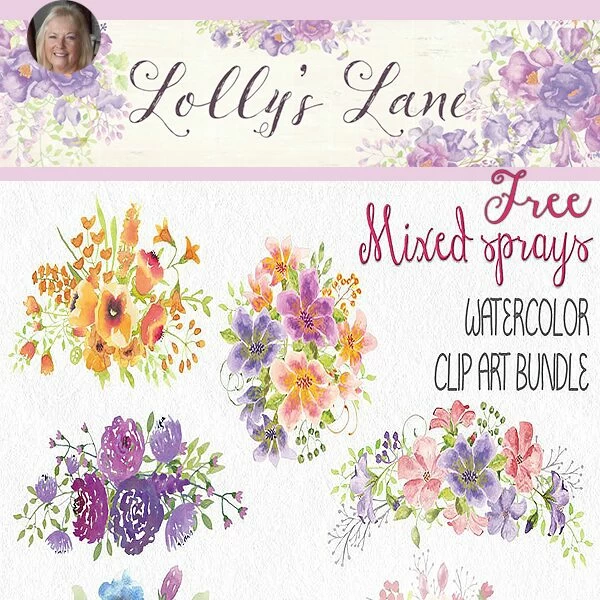 FEATURED DESIGNER: Lolly's Lane + Free Mixed Floral Sprays:
It's that time again!
Please help me welcome another AMAZING Featured Designer all the
way from South Africa.. The immensely talented  Lorraine from Lolly's Lane!!

She creates, designs and digitizes beautiful graphics, available to be used in a wide range of products!
Her goal is: to make the life of other busy designers easier in some little way.

So sit back and get to know her a little better!
1. Can you tell us a little about yourself?
I'm actually retired, but just as busy as when I was working.
I live in the country, near the southern-most tip of the African continent (Cape Aghalus), with the most beautiful view of mountains and Cape fynbos.
The world of art and design is a whole new experience for me – I spent my professional life in a completely different field, as a research criminologist!
2. How did your digital shop start?
As with many shop owners, a hobby turned into a shop!
I started painting in watercolors, and was encouraged by my daughters to sell watercolor clip art online.
3. Are you self-taught or do you have a formal education in design?
I'm totally self-taught, but furiously still learning.
I've only been painting for just over 2 years.But the genes must be there – my youngest daughter is an extremely successful graphic designer and artist (Lisa Glanz). She is my inspiration.

4. Artistically, what are your favorite projects to work on?
Flowers, for sure. It's my strength, although every now and again I push myself to paint something else. But I always come back to flowers. I live the design part – creating the clip art "arrangements" – it's like flower arranging.
5. Can you tell us what inspires you and how it reflects in your work?
I'm a passionate gardener, and that's where my love of flowers comes in.

6. If you could go back in time, what would you tell your younger self?
Don't be afraid to take risks! You can achieve anything your heart desires.

7. Any new projects you are working on?
I'm currently painting fairies – in between painting flowers of course.

Isn't her work breathtaking?!
And what's more, she is giving away 6 of her hand drawn floral sprays to all FPTFY fans!

To download the first part of the above floral sprays..click the following:
For   •4    •5    •6   hop on over to Lolly's Lane Blog!!
And as an extra treat… she even has a GORGEOUS section of other freebies on her site!
(examples below!)


If you enjoy this amazing gigantic freebie,
please feel free to leave Miss Lorraine a little note to bright up her day!!
Be Sure To Subscribe To Receive  Exclusive Freebies and Post! :)
Enjoy!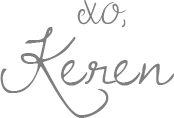 ……………………………………………………………………………………………………………………
Herein is love, not that we loved God, but that he loved us, and sent his Son to be the propitiation for our sins.
1 John 4:10
New to FPTFY?!
Welcome!  So lovely to have you! Grab yourself a cup of something yummy, sit back and have a look around. There are tons of vintage graphics, artwork, papers, tags, art, school printables, holiday graphics and party collections. We even have Etsy Collections and much much more! There are so many things that you can create with our vintage palette of graphics. I love to pick out a favorite image and transfer it to a pillow or a tote bag for the market or to carry the kids library books in. My go to gift is designing a cool new t-shirt; who doesn't love a personalized custom t-shirt?! Looking for projects that are under 30 minutes?
How about coordinating a blend of graphics to make special tags for gifts, organizing baskets, pantry labels, craft room stickers ..the sky is the limit! Need a banner for your blog or how about a Facebook cover? We have those too! Does the kitchen need a little touch of art or does the Nursery need a bit of whimsical vintage graphic wonder? Here at FPTFY we have you covered. You will find the perfect look for you, your family, friends and the perfect graphics to create accents for your home decor. Are you a scrapper?
If your answer is yes, you are going to love our digital scrapbooking elements, digital scrapbooking paper and I am sure you will adore the Project Life Collection along with the extensive collection of clip art. FPTFY is full of fun and fanciful graphics that put the P in Pretty, the C in Cute and the F in FUN! So, if you are looking for a special piece of clip art, a stationery set, encouraging quotes or just a pretty image to create a handmade card you are in the right place. Don't forget that new creations are being added on a regular basis here, so check back often! Thanks for dropping by and hope to see you again…always overjoyed to see you.
P.S.
Have more questions? Visit my F.A.Q  Page.. Can't find a specific image or project? To make things a breeze, I have carefully categorize all DIYs and images into thumbnail galleries for you to find everything at a glance.
For more of my work Visit my Digital Shop
Terms of  Use: Please refer to this page.
FEATURED DESIGNER: Lolly's Lane + Free Mixed Floral Sprays!