Hello everyone!! My name is Karen Valentine and I am thrilled to be here on Free Pretty Things for You as a guest blogger! May I tell you a little bit about myself??? I am the owner and designer of Valentine Design, a custom blog design business where I specialize in blogs for women. My favorite styles are the vintage, rustic and shabby chic, but I do just about everything. I also have my own personal blog called My Desert Cottage which focuses on my love of cottage style, vintage decor, and arts and crafts through photos and tutorials.



I think I am one of the biggest advocates for blogging out there. The reason I love it so much is that it provides an outlet for creative women (and men) to share what they love to do with the world, and make friends while doing it. I have met so many wonderful women all over the world since starting my blog in 2009. I think it is probably the best thing I ever did for myself since it has launched so many amazing opportunities for me.
Why am I telling you all this?? Well… when deciding on what I wanted to share with you all, one thing stood out for me. The theme of Keren's blog is pretty things, and she does a wonderful job of providing lovely goodies for you to use on your blog and in your art. But sometimes we bloggers need some technical help, so thought I would share some tips and tricks for you to use on your blog to help not only make it prettier but also make it function better and therefore help increase your followers.


[showmyads]
How to Remove Gadget/Widget Titles
♥ You may have noticed when you try to load an image to your sidebar now, you cannot do it without adding a title. Most of the time, titles are unnecessary and only add clutter to your blog. To save the image without a title just put <!> in the tile box and click save. Presto! No title!!!!


How to center your blog header
♥ Do you have a header that is not centered on your blog? You can fix it with a little
CSS. (Trust me, it's easy) Go your TEMPLATE> CUSTOMIZE> ADVANCED>
ADD CSS. To Grab the Code click HERE!


You Had Me at .com
♥ Did you know that you can turn your blog into a .com?? One of things I didn't like about my blog's address when I first started, was that it had the .blogspot.com at the end. I know that Blogger offers you the ability to purchase a custom domain through them, but it stays with the blog. You don't have control over it if you ever need to move. By going to GoDaddy and purchasing your own domain name ( It's very inexpensive), you can have it redirected to your blog to remove that pesky .blogspot.com at the end. Not only will your name be more professional sounding, it will be a lot easier to say!!! If you need help redirecting the domain to your blog, I offer that as part of my services. (It's really inexpensive too!! LOL!)


Re-size Images
♥ Did you know that all the images you put on your blog are housed in a Picassa account that you are given when first create your blog?? It is attached to your Google account and stores all photos from your blog(s) on that account. Many ladies have gone in and tried to do some "housecleaning" in Picassa only to discover that have deleted images right off of their blogs. (So don't do that!! LOL!) You will also find that resizing your images before you upload them to your blog, will make that free storage space last much longer. While Blogger is "free" for the most part, it does only provide you with so much storage space before you have to pay for more. I had one client contact me after only 6 months because she got a message from Blogger saying that she had to purchase more space. She was uploading her images full size, straight out of her camera to Blogger. This used up her free space very quickly. On the other hand, I have been resizing my images to 800px max since I started blogging 5 years
ago and I have only used up half of my free storage space.


Say NO to Internet Explorer
♥ This suggestion I have will save you so much frustration… Stop using Internet Explorer!! I cannot stress this enough. :) I don't know why, but it just does not keep up with the constant changes that are used with graphics on line. Even Google will say that Internet explorer is not compatible with Blogger. 99% of time, when someone writes me to say they are having a strange problem, or they are not seeing something the way they should, a switch to a different browser solves the problem. I use Firefox and Chrome and both are endorsed by Blogger. They are both very easy to download and super easy to use. I know sometimes change is hard… but this will be worth it!


Building Beautiful Blogs E-book

Well, I hope you didn't find this info too long and boring. If you would like more information with tips and tricks for Blogger, you can visit Building Beautiful Blogs, where you can find my e-book with lots more valuable goodies!!! Thank you for letting me take up a piece of your day. I hope you all have a blessed and prosperous 2014 with lots of wonderful opportunities!!!

P.S.
If your looking for more easy to follow free  Blogger tips and tricks, hop on over to my tips page!
New to FPTFY?!
Welcome! So lovely to have you! Grab yourself a cup of something yummy, sit back and have a look around. There are tons of vintage graphics, artwork, papers, tags, art, school printables, holiday graphics and party collections. We even have Etsy Collections and much much more! There are so many things that you can create with our vintage palette of graphics. I love to pick out a favorite image and transfer it to a pillow or a tote bag for the market or to carry the kids library books in. My go to gift is designing a cool new t-shirt; who doesn't love a personalized custom t-shirt?! Looking for projects that are under 30 minutes? How about coordinating a blend of graphics to make special tags for gifts, organizing baskets, pantry labels, craft room stickers ..the sky is the limit! Need a banner for your blog or how about a Facebook cover? We have those too! Does the kitchen need a little touch of art or does the Nursery need a bit of whimsical vintage graphic wonder? Here at FPTFY we have you covered. You will find the perfect look for you, your family, friends and the perfect graphics to create accents for your home decor. Are you a scrapper? If your answer is yes, you are going to love our digital scrapbooking elements, digital scrapbooking paper and I am sure you will adore the Project Life Collection along with the extensive collection of clip art. FPTFY is full of fun and fanciful graphics that put the P in Pretty, the C in Cute and the F in FUN! So, if you are looking for a special piece of clip art, a stationery set, encouraging quotes or just a pretty image to create a handmade card you are in the right place. Don't forget that new creations are being added on a regular basis here, so check back often! Thanks for dropping by and hope to see you again…always overjoyed to see you.
P.S.
Have more questions? Visit my F.A.Q Page.. Can't find a specific image or project? To make things a breeze, I have carefully categorize all DIYs and images into thumbnail galleries for you to find everything at a glance.


For more of my work Visit my Digital Shop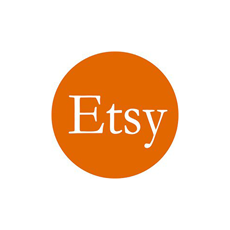 Terms of Use: Please refer to this page.