Lets first start with some Important Announcements:
If you want a chance to win a
$50
voucher From
MY
etsy shop
you could enter
Here
over at
Two Shades of Pink
!!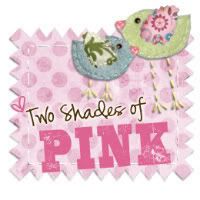 and even if you dont want to enter
you should just hop on over there and say hello to
Jessica
….
She has Such an
Amazing Infertility story
that will just Uplift your soul to no ends!!
next:
for all your handmade Christmas needs!
She puts SO much Love in all her Handmade Treasures!!
——————————————————————–
And Now, Im
SO SO SO Excited to share with you all this next set of projects
from the
"You made it with Free Pretty Things For You"
flickr group
!
The story goes, that little Molly
LOVED it SO much that she slept in the outfit the first night and
insisted
on wearing it the next day and still keeps on asking to wear the reindeer shirt every day!! lol
Stories Like that Keep Free Pretty Things For You Going strong each and everyday! :)
———————————————————-
Our Next event comes from
Bron over at
Baby Space
!
She had it over looking a scenic pond in Australia!
SO Beautiful wouldn't you say?? :)
Thank you ladies for creating such memorable projects with me!
But He was wounded for our transgressions,
He was bruised for our iniquities: the chastisement of our peace was upon Him;
and with His stripes we are healed.
Isaiah 53:5 kjv