*Special Announcement first *
If you want more chances to win My Vintage Printable Collections from
my Etsy Store these wonderfu Blogs are hosting a giveaway for me!
—————————————————————–
click here to get vintage baby tag
Whatever You Want Wednesday??
Exactly what it says!!
link up Whatever you want to share with us!
RULES:
*If your going to add anything please follow all 3 simple rules*
1.
Link any
Crafts, DIY projects, Your Etsy Store, Web store, Blog,
Recipes,Giveaways
anything you Made or Own!
2.
the only thing is it HAS to be Family Friendly.. no naughty stuff :)
3.Then link up one of my buttons to your side bar or post!
and thats it!
Have fun!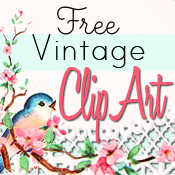 Please note
If you link up and etsy shop or Business Please add button to your blog
Thank You for Following my rules! :)
——————————————————-
——————————————————–
Now therefore hearken unto me, O ye children: for blessed are they that keep my ways.
Hear instruction, and be wise, and refuse it not.
Proverbs 8:33-34 kjv