What is
Whatever You Want Wednesday??
Exactly what it says!!
Link up Whatever you want to share with us!
RULES:
*If your going to add anything please follow all 3 simple rules*
1.Link any Crafts, DIY projects, Your Etsy Store, Web store, Blog, Recipes,Giveaways
anything you Made or Own!
2.the only thing is it HAS to be Family Friendly.
3.
Then link up one of my buttons to your side bar or post on your blog!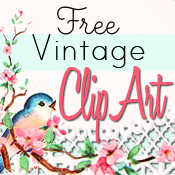 ———————————————————–
——————————————————-
Lay not up for yourselves treasures upon earth, where moth and rust doth corrupt, and where thieves break through and steal:But lay up for yourselves treasures in heaven, where neither moth nor rust doth corrupt, and where thieves do not break through nor steal: For where your treasure is, there will your heart be also.
Matthew 6:19:21 KJV
♥♥♥♥♥♥♥♥♥♥♥♥♥♥♥♥♥♥♥♥♥♥♥♥♥♥♥♥♥♥♥♥♥♥♥♥♥♥♥♥
Brought to you by these