Please help me welcome, one of my most Favorite people in all of blogland, Renee from My Vintage Mending!  When I found her a few years back, the first comment I ever left her was, " Can I PLEASE be your BFF?!"  She is such a Doll and always makes the most sweetest vintage projects, and not to mention her sewing makes my heart skip a beat! If you LOVE VINTAGE, I KNOW you will LOVE Miss Renee! :)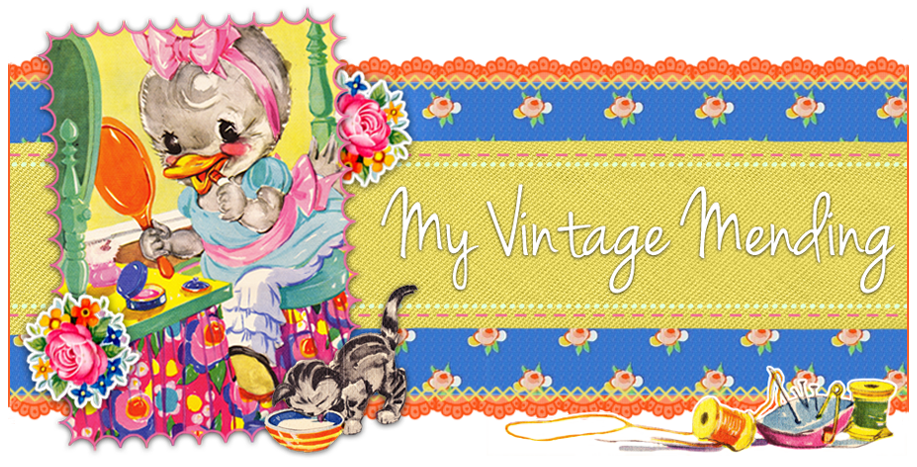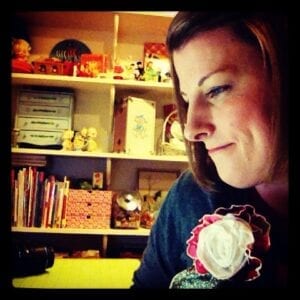 While most people see a two darling vintage images I immediately see an opportunity to sew. With the sweet colors and patterns in these two it doesn't take me long to figure out just the thing.
Store bought flour sack towels from the hobby store are the perfect backdrop for the crisp images. Iron on according to the instructions. Let the image cool before you pull the paper backing for best results.
But who could stop there? Vintage rick rack and an eight inch contrasting fabric band (folded in half to create 4 inches with raw edges tucked in) hemmed across the top.
You can adjust the size of your image for the size of your towel.
This towel is 22×13 inches, finger tip size.
The perfect addition to "Spring" up the house.
Thank you Keren for the inspiration.