Sharing with you my latest blog crush!
:: Damask Love ::
diy home decor blogs, vintage home decor, diy gifts for mom,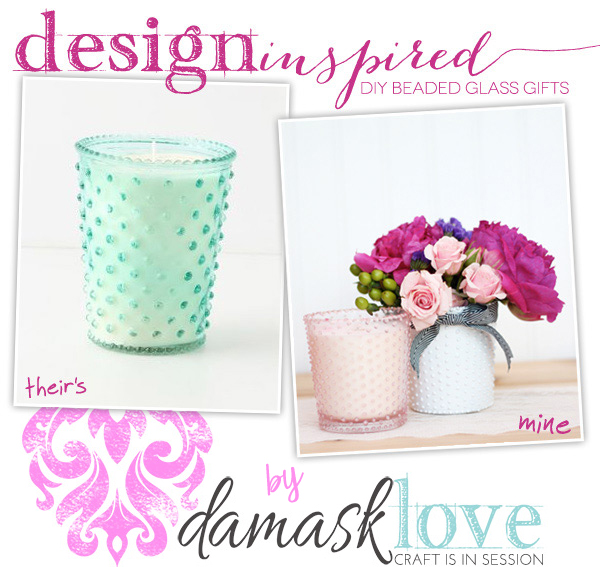 Can you blame me? Miss Amber creates the most gorgeous projects and her photograph is picture perfect :) One of my favorite DIY's of her's are these stunning Diy Beaded Glass Gifts!! Her tutorials are extremely detailed and clear.. will definitely be doing these soon!
Wishing you all a most lovely Sunday!
xo!
Keren
diy home decor blogs, vintage home decor, diy gifts for mom,
……………………………………………………………………………………………………………………
Our soul waiteth for the Lord: He is our help and our shield.
Psalm 33:20