Hi, there! Lori here from ChouxChouxPaperArt! Keren and I teamed up again to bring you a couple of oh, so sweet free images!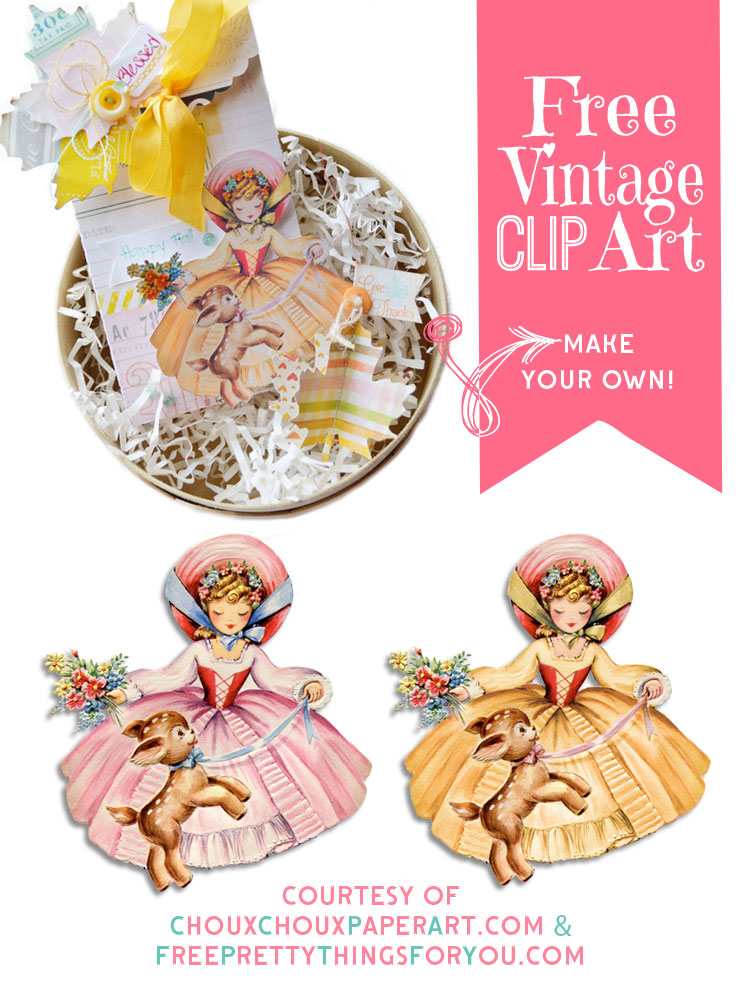 Couldn't you make some cute things with this darling girl and her deer? I found the original card up some time ago and had tucked it away. Luckily, I remembered that I had it and Keren cleaned her up and even changed her colors to autumn, so that I could use her in a fall project, as well!
I used the Spring version to make a "You're such a dear" card – giving a little nod to that adorable deer — click HERE to see the Spring version!
I added the Autumn version to a small gift bag – adorable for fall or a Thanksgiving hostess gift.
 Some punched leaves made a pretty decoration on the top (over to the side, so they wouldn't interfere with the bag closure). The sentiment stamps are from Paper Sweeties.
[showmyads]
To Download click Here for the Autumn version and visit My Place to grab the Spring version!
Hope you enjoy this sweet image as much as I have!
For more gorgeous clipart visit the clipart gallery here!
Have a wonderful week!