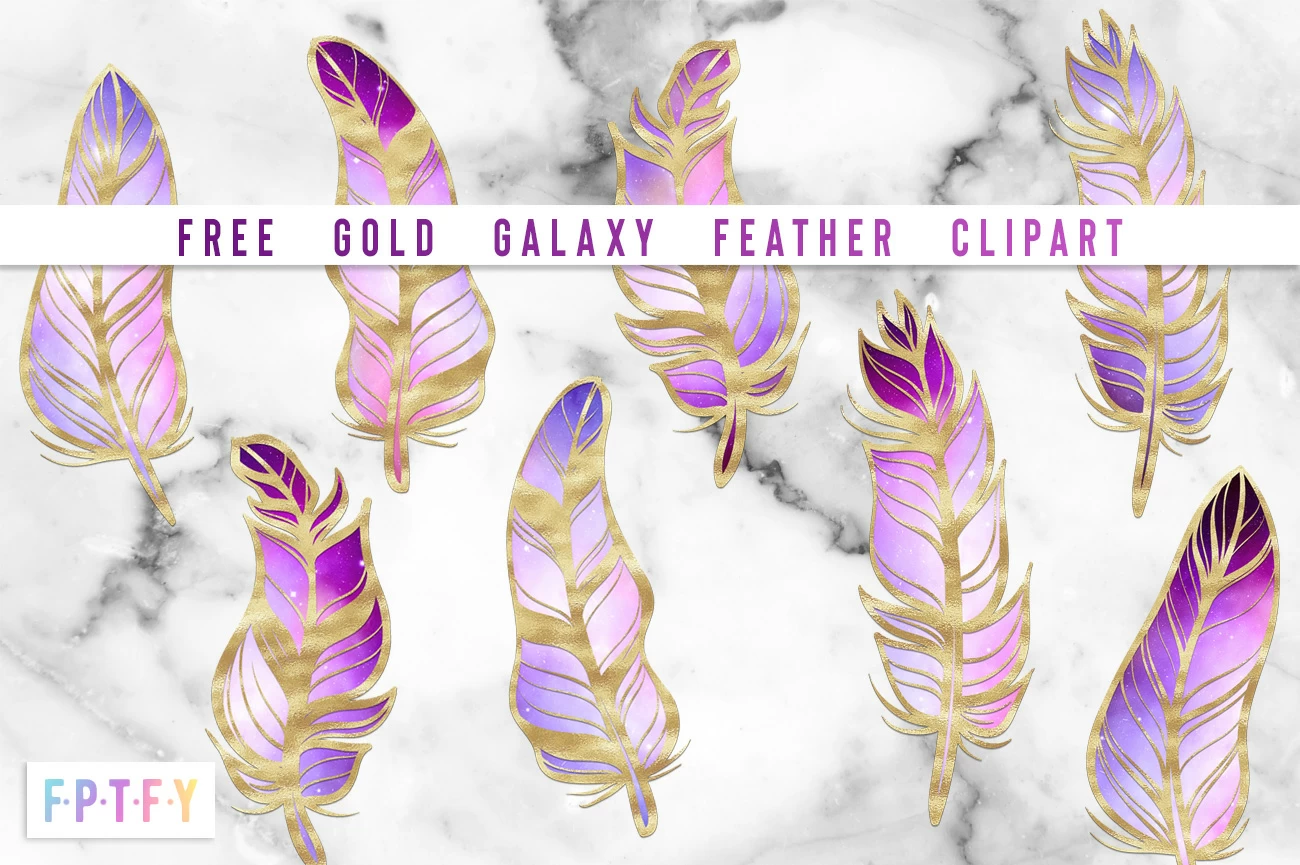 Free Gold Galaxy Feather Clipart
About This Digital Collection:
Gold Galaxy Feather Clipart: "Come fly with me, let's fly, let's fly away.." 🎵 Can't get this song out of my mind whenever I look at this new gorgeous graphics collection I have for you today!
If you are a FREE MEMBER make sure to take advantage of using your daily download for this  Free Gold Galaxy Feather Clipart set! They definitely have a boho feel to them and I'm thinking I might just make a new boho collection with these beauties! What do you think? can't you just picture it already?!
But .. you yourself can design gorgeous things with them also!
For example:
Bookmarks

Personalized Binder Covers

Calendars

Invitations

Labels

Note Cards

Social media images

Pretty Facebook or Web Banners

and so much more!
Free Gold Galaxy Feather Clipart Download Collection

What's Included?
Ready For More Free Clip Art Downloads?
Compatible with?
Jpeg files can be used with any photo editing program.
Which one would I Recommend?
You can Read About my Favorite Editing Program for beginners and professionals Here and nope it's not photoshop or photoshop elements.
New Here?

Visit my F.A.Q Page – It will address questions like:
How do I  Download Your Freebies?
Can you help me  Unzip Zip files?
Help! How do I use Digital Papers, Graphics, Fonts?
and more important information!
Free Gold Galaxy Feather Clipart Download

Instant Download Here
🎀 PLEASE Note -This is NOT a FREE Collection. This is a PREMIUM Vault Collection: